Facebook suspends popular Goose Page, says "Honks are Hate Speech"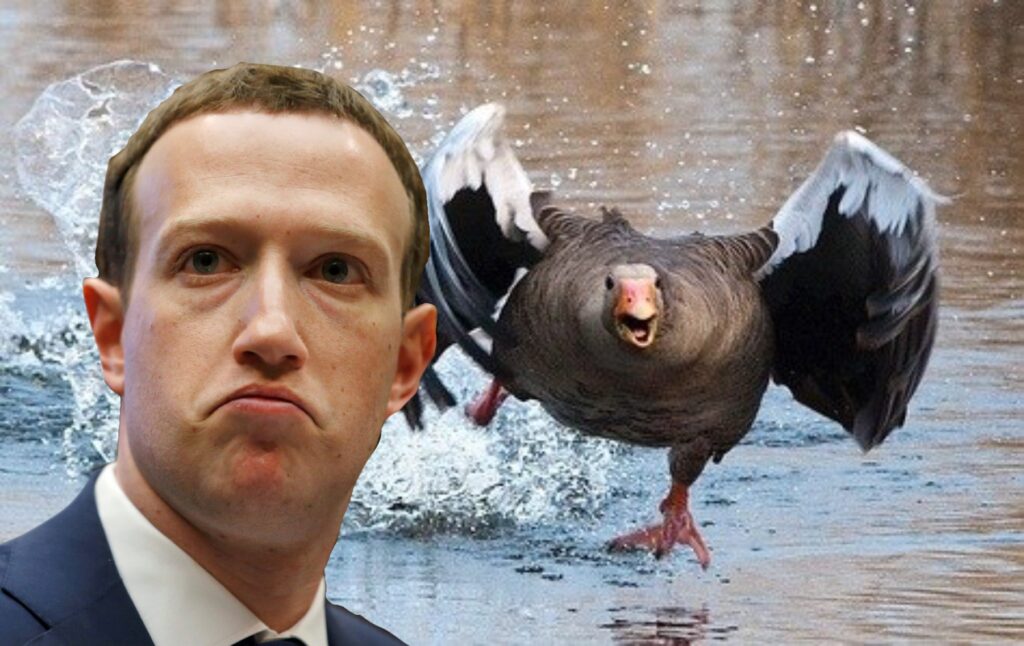 The hammer hath been dropped. African goose enthusiats the world over have now been warned. Their hate will not be tolerated by Facebook.
This is a win for all the marginalized pansexuals, polysexuals, allosexuals, gatorsexuals, houseshoesexuals, dessertsexuals, gynosexuals, gyrosexuals, monosexuals, brawndosexuals, and homosexuals (and whatever new sexual preference may crop up tomorrow.)
It all started when the smartass Facebook page 'Gooselovers of America' posted a video of a goose honking. Margie Dunbaker, the president of Transgendered Dolphinsexuals of America, immediately knew this was a dogwhistle for hate. "Nobody really likes geese. This is clearly to cash in on the hatred those Pepe the clown mememakers have used to delete our kind."
Personally, I think Margie is right. Geese are jerks. Who could possibly like them except those white supremacist neo-Nazi skin head hate groups?
Prove me wrong.