In a heartwarming tale of generosity following the tragic death of sports superstar Kobe Bryant, fans of have donated nearly $500,000 to give Colin Kaepernick his very own used helicopter.
"This is just one of those great stories of goodwill," NFL analyst Herbie Hancocks said.
"Kaep has been down on his luck after failing to capitalize on on his 50 percent white privilege and get an NFL job. He has some money from his Nike endorsement, but he's clearly in no shape to afford his own used helicopter," Hancocks added.
At the time of writing the GoFundMe campaign was just $30,000 short of its $500,000 goal but fans could still donate.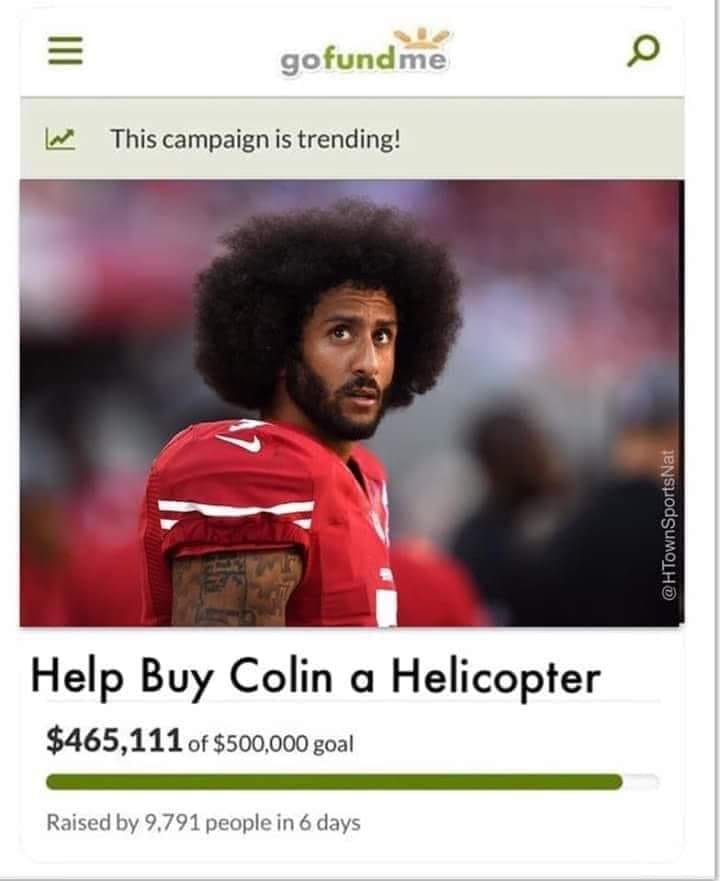 "It's just great in this day and age to see people from all stripes coming together to support unemployed football players," Hancocks said.

About Author