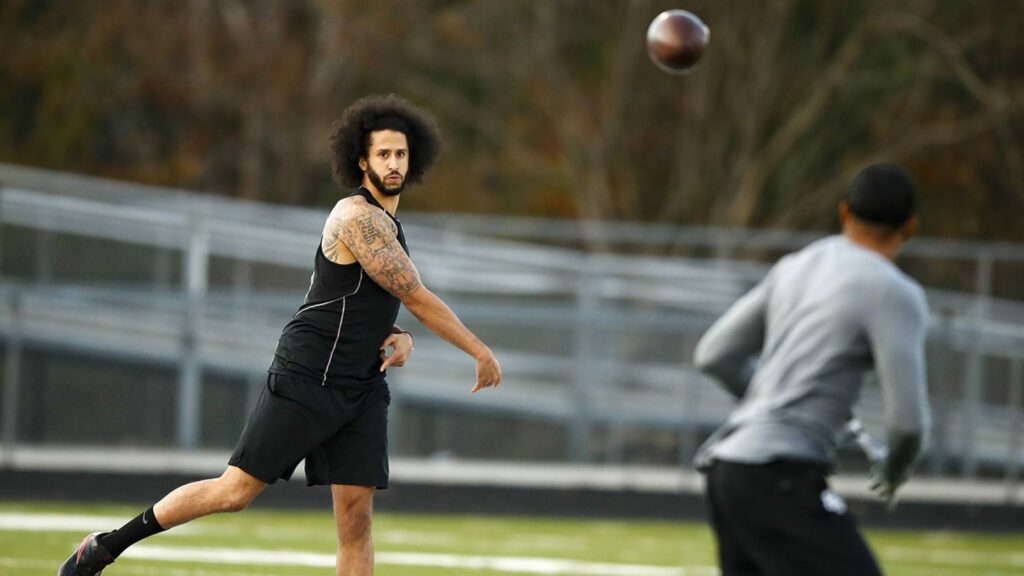 Colin Kaepernick endured a brutal NFL workout over the weekend and despite being half white, that wasn't enough privilege to land him a job in the NFL.
"Kaepernick has an elite arm and he threw the ball well," one NFL executive told Genesius Times, "but he's just not white enough."
It has been well-established that white privilege can get you any job you want, so it was a shock that Kapernick's just wasn't enough.
"I don't know what to say, man," Kaepernick said, wearing a Kunta Kinte shirt, honoring an African American slave. "I cashed all of my white privilege and still didn't get an NFL job. If you need anymore proof that this system is racist, I got nothing for you."
One owner said he doesn't mind all the off-field antics by Kaepernick but, "He's just not white enough."
Kaepernick hasn't thrown a football in the NFL since 2016, but has been busy with endorsements for Nike, including an award-winning campaign: "Believe in somethings unless it upsets the Chinese government."
Some reported that Kaepernick's refusal to wear a standard jerseys and instead requiring pink satin jerseys may have played a role in his unemployment.

About Author