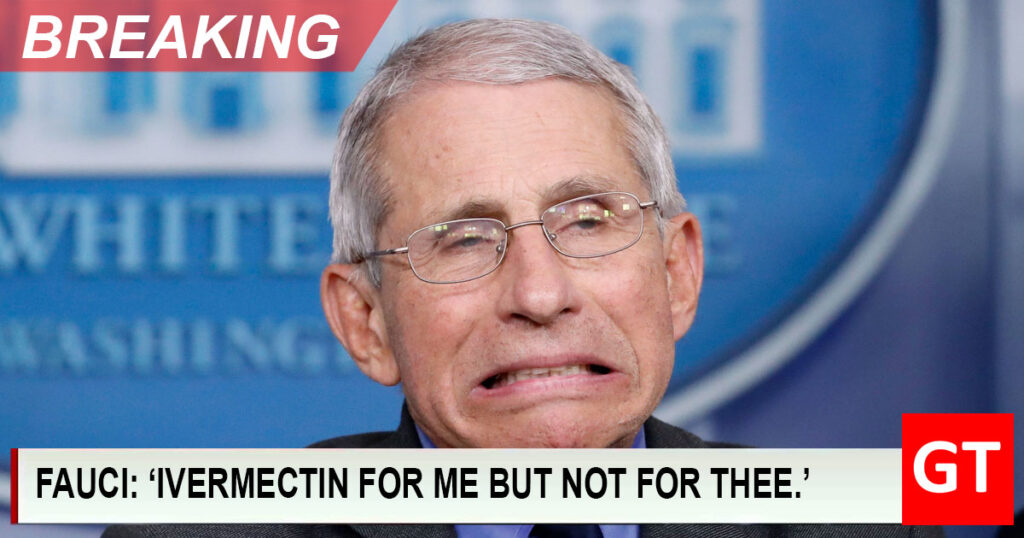 WASHINGTON, DC—Dr. Anthony Fauci has reversed course on the drugs Ivermectin and Remdesivir after he contracted COVID this week.
Until today, Fauci has been opposed to Ivermectin as a therapeutic for COVID, calling it a "horse dewormer" and he has been a supporter of Remdesivir as a therapeutic for COVID, calling it a "miracle drug".
His position has abruptly changed on both drugs, coincidentally the same week he contracted the disease.
"The latest data indicate that Ivermectin may well be beneficial and that people should take it immediately once they get COVID. And the latest data also indicate that Remdesivir is horribly toxic to people and shouldn't be administered to treat COVID or any other disease," Fauci said in a statement.
A spokesman for Pfizer said that Fauci will likely switch back once he fully recovers from COVID using Ivermectin.
"We have to listen to the science and right now the science is saying that I should take Ivermectin. But that's likely to change once I recover," Fauci said.
"You have to understand that the people aren't capable of understanding the nuance of medicine. I certainly am. So, it's okay for me to take Ivermectin but not okay for the millions of people out there to do the same," Fauci said.