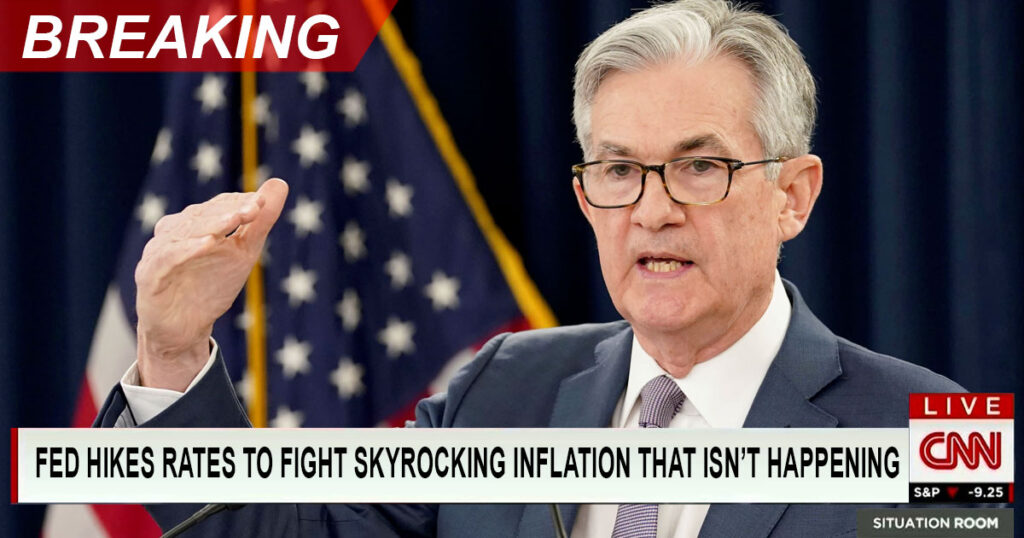 (CNN) The economy is going great and everyone is doing just great.
The Federal Reserve on Wednesday launched its biggest broadside yet against the skyrocketing inflation that isn't happening, raising benchmark interest rates three-quarters of a percentage point in a move that equates to the most aggressive hike since 1994.

Ending weeks of speculation, the rate-setting Federal Open Market Committee took the level of its benchmark funds rate to a range of 1.5%-1.75%, the highest since just before the Covid pandemic began in March 2020. But it's totally not because of inflation.
"Clearly, today's 75 basis point increase is an unusually large one, and I do not expect moves of this size to be common," Powell said. "But we must fight the skyrocketing inflation that isn't plaguing our country."
President* Joe Biden said to remain calm and reiterated that inflation isn't skyrocketing because stock prices are going down.
"If you combine the value of stocks, there is no inflation. People need to stop buying chicken and wheat and start buying stocks like Pfizer's stock!" Biden said.