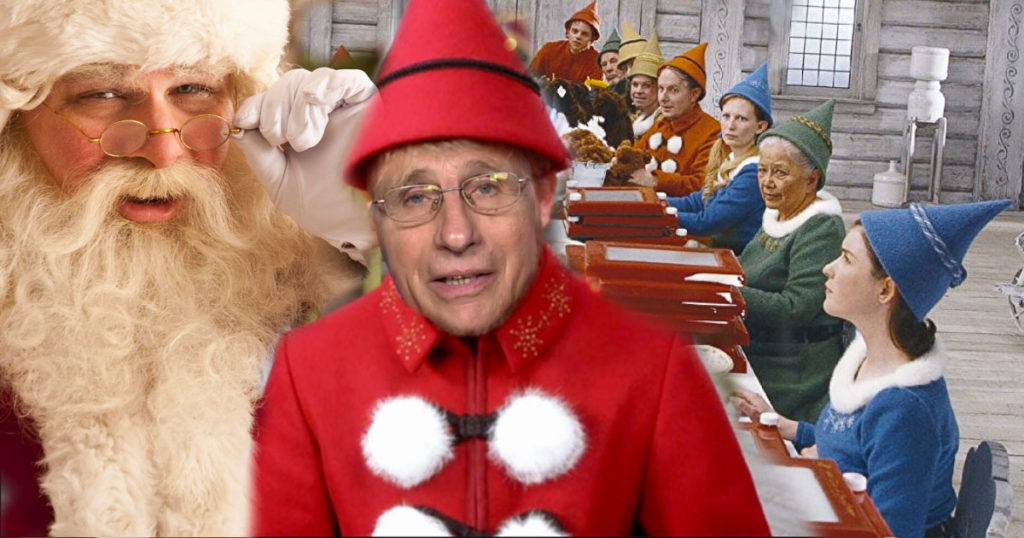 WASHINGTON, DC—Chief medical adviser to US President* Joe Biden, diminutive Dr. Anthony Fauci has decided to cancel Christmas this year amid the prolonged COVID pandemic so that he won't have to return to the North Pole to make toys.
This comes as Santa Claus has been calling all elves to the North Pole to fulfill their duty to make toys that will be given to all the good little boys and girls around the world.
In an interview with "Face the Nation," Fauci said that there will be no Christmas this year. He further added that Americans need to focus on lowering the number of new infections and hospitalizations.
Fauci, the first ever elf to be employed by the federal government, owes two months of service to Claus each year during the ramp-up to Christmas.
"We just can't risk making the pandemic worse, so Christmas is canceled this year," Fauci said, unilaterally relieving himself of his toy-making duties.
Santa Claus has rejected the call to cancel Christmas and has said that all eligible elves must report to the North Pole no later than October 25.
Originally published October 5, 2021

About Author