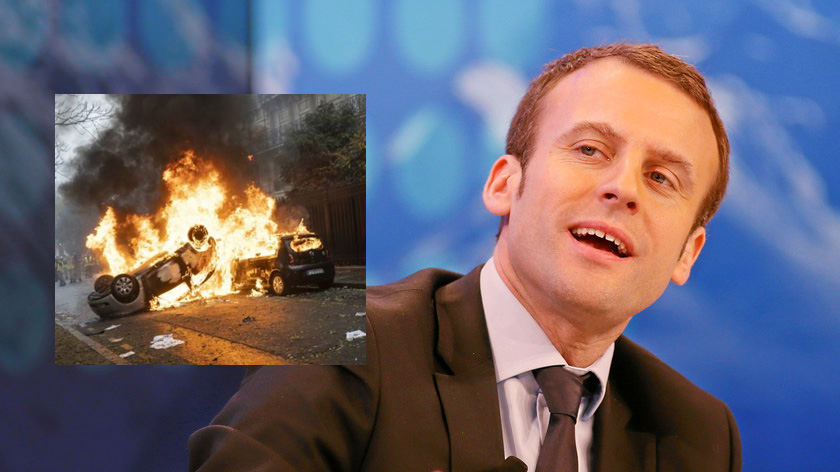 After several days of intense negotiations, French President Emanuel Macron has agreed to two provisions in the fuel tax debate under the lone condition that the opposition burns down French cities first.
Macron declared, "I'm going to be perfectly clear. All that political argumentation and logical mumbo-jumbo doesn't work here. If you wish to get your point across, you must use destructive violence and burn cities to the ground."
"Macron drove a hard bargain," Chief French Political Strategist Fluffa LePew said, "and I think he showed that he's not going to be pushed around. These yellow-vest protesters are going to actually have to put their Molotov cocktails where their mouths are if they want anything in the future."
A yellow-vest activist who goes by Derek Derriér said, "They can import migrants by the millions, regulate business into oblivion, and pretty much control everything in our lives, but they cannot tax our petrol!" He then yelled, "FREEEEEEEEDOMMMMM!" in a Scottish accent.
The two provisions in the negotiations were that Macron rescind the fuel tax and that he dresses in a tutu and barks like a dog in meetings.
"It's a risky move," LePew said. "But it's clear if the opposition want anything out of this government, they're going to have to work really hard and invest in some serious pyrotechnic materials to get it."