Gov. Cuomo wins Emmy for Best Portrayal of A Mass Murderer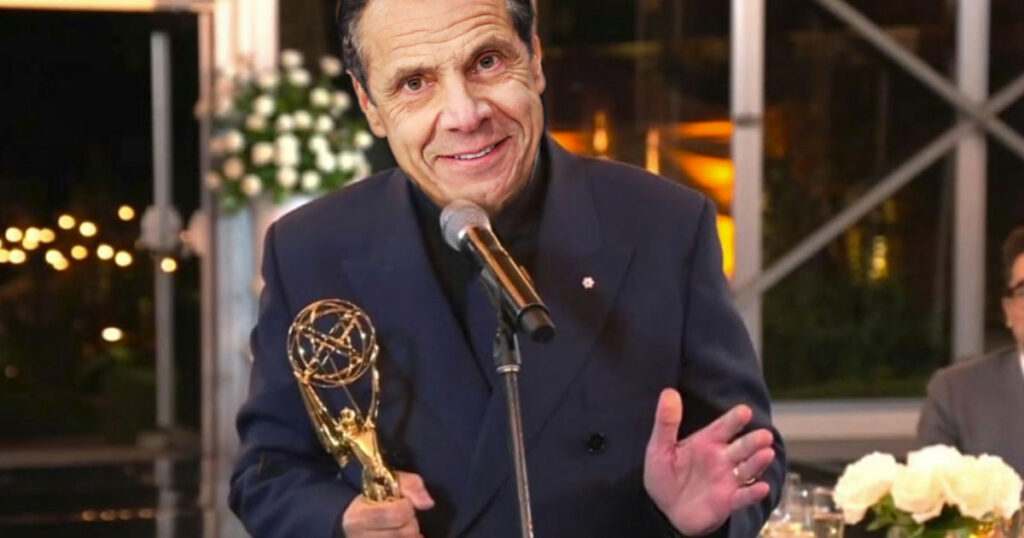 NEW YORK—Governor Andrew Cuomo has won an Emmy for Best Portrayal of a Mass Murderer during the coronavirus pandemic. He was also nominated for Best Real Life Super Villain, but that award went to Bill Gates.
Cuomo, whose leadership during the COVID-19 crisis included sending infected elderly to nursing homes and restricting access to promising therapies, ended up killing tens of thousands of New Yorkers.
"We thought Andrew did such a convincing job in his 111 daily briefings that he was by far the best mass murderer we've seen on television this year—and perhaps since Mao," said Bruce Paisner, president and CEO of the International Academy, which handles the Emmys.
"People around the world tuned in to find out what was going on and who [Cuomo] was going to kill next. It was really quite riveting," Paisner said.
The announcement came just two days after Cuomo called a reporter "obnoxious and offensive in your tone" for asking whether New York City's public schools would remain open amid rising infection rates.
"Yeah, he's clearly pushing for the Real Life Supervillain Emmy too, but there was steep competition for that!" Paisner added.