Bill Gates to play himself as the next Bond supervillain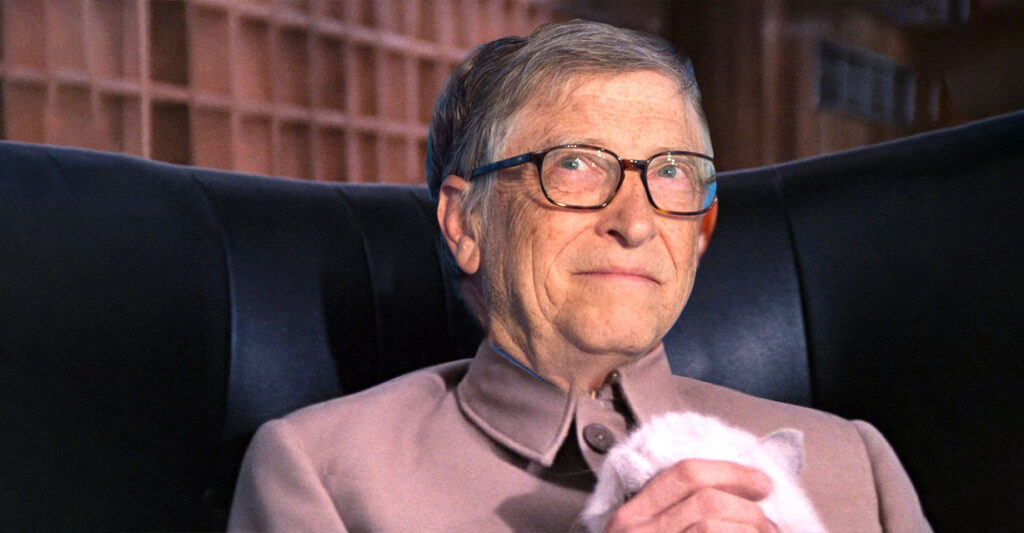 Details on the hotly anticipated Bond 25 have been revealed for the first time- with evil genius billionaire Bill Gates playing himself as the next Bond supervillain.
Microsoft founder Bill Gates, 64, promised he 'will be his typical diabolical self' in the explosive next chapter of the franchise, as he appeared live via videolink during a cast Q&A at Goldeneye – Ian Fleming's estate on Oracabessa bay on the northern coastline of Jamaica.
The new film has the tentative title "Gates of Hell".
Producers wanted to create a new character based on Gates who wants to depopulate the world by 10-15 percent, wants to block out the sun to "slow global warming", and who wants to inject everyone in the world with an unproven vaccine, but they decided just to use Gates himself as the antichrist character.
"We thought about just making someone like Gates, but more evil, then we figured, you can't get any more sinister that Gates, so let's just have him play himself," producers Barbara Broccoli and Michael G. Wilson said.
Gates will take a step back from his role of perfecting genocidal biological weapons at The Bill and Melinda Gates Foundation for Global Dominance during the film shooting.
The director Cary Joji Fukunaga said that she hopes Gates will be able to convey his creepy Kermit the Frog voice and aloof murderous nerd persona in the film.
"He's just perfect for the role of playing himself, so we're really excited." Fukunaga said.

About Author