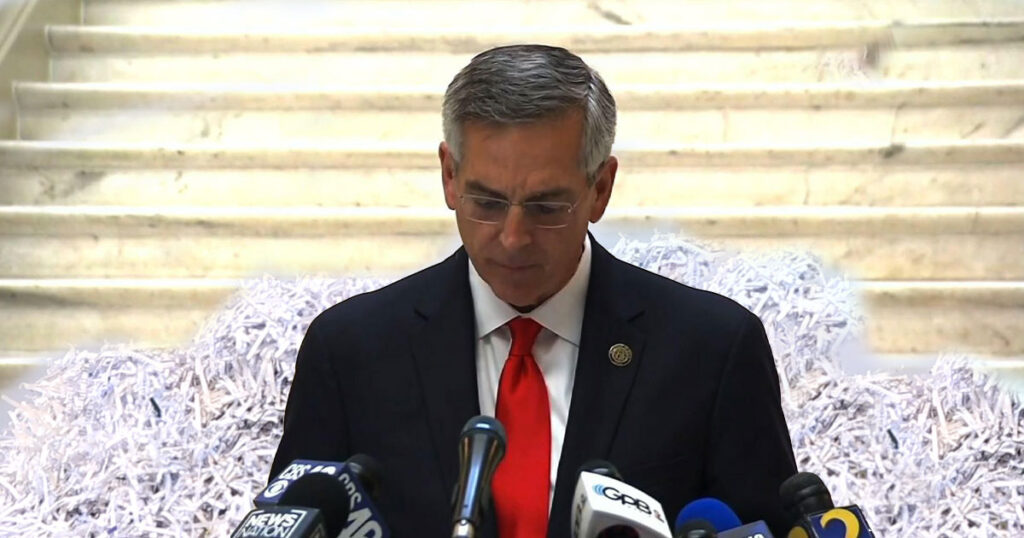 ATLANTA—Georgia Secretary of State Brad Raffensperger announced that the Peach State's election had been certified after a hand recount was conducted.
Standing in front of a mountain of shredded 2020 ballots, Raffensperger asserted that there was no fraud and that there was no way to prove any fraud since all the ballots have been shredded.
"Shredding all the ballots before the inevitable audit is just one of the ways that we have ensured the integrity of this election," Raffensperger said. "We've also made sure that several thumb drives containing previously unrecorded ballots were not counted in the overall count because we instructed our county supervisors to ignore the recounts and just report the original results."
Raffensperger yelled that he is sure there isn't fraud over the sound of shredding ballots behind him.
"As secretary of state, I believe that the numbers that we have presented today are correct. The numbers reflect the verdict of the people, not a decision by the secretary of state's office or of courts or of either campaign," he said falling backward into the pile of shredded ballots.

About Author