Joe Rogan replaces Neil Young in Crosby, Stills & Nash supergroup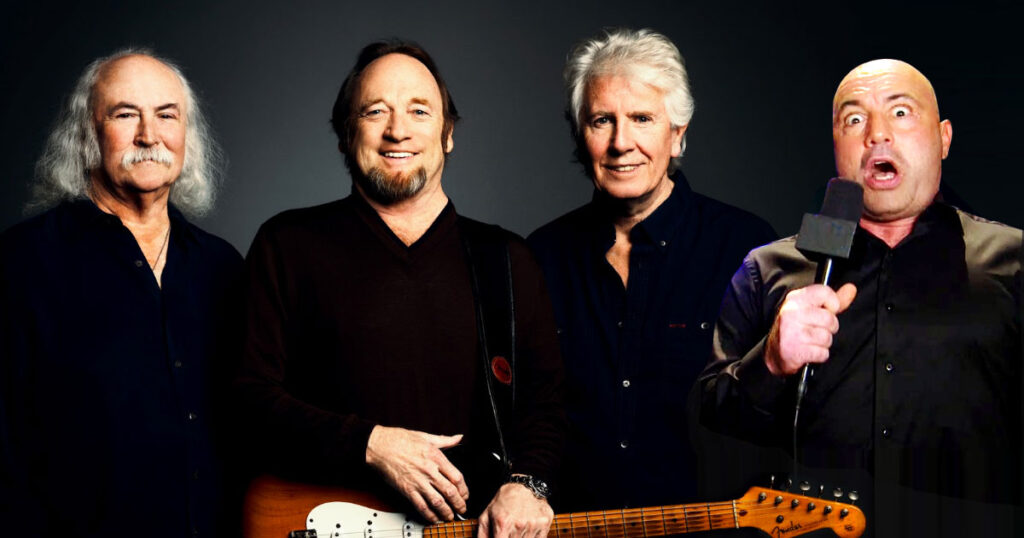 Legendary folk rock supergroup Crosby, Stills & Nash announced comedian Joe Rogan joined the band and will begin touring unvaccinated-mandated arenas later this year.

Following the departure of singer Neil Young over "differences of opinion," the group easily found a more popular and influential replacement.

Fans are excited about the lineup change. The new singer brings a world-class falsetto harmony and a burst of youth the group hasn't seen since the 90's.

Steven Stills told reporters the group is also excited about Joe's DMT connection so they can "get back to our roots" and reach highs they haven't seen since Woodstock.

No official word yet from Neil Young after telling Genesius Times he wouldn't comment if reporters mentioned Joe Rogan.

About Author