Justin Trudeau adds Hologram Adolf Hitler to campaign trail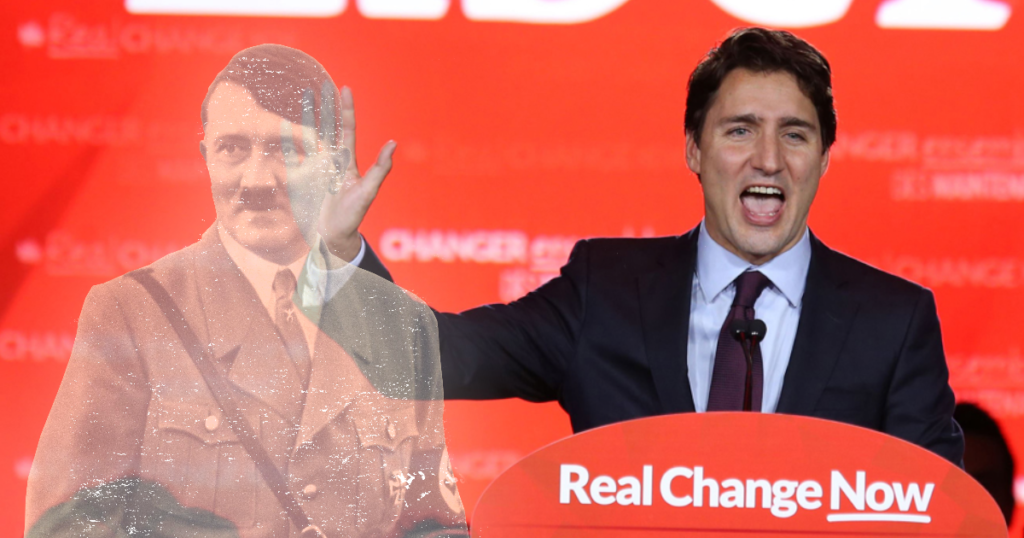 ONTARIO- Canadian Prime Minister made massive changes to his reelection campaign's strategy and personnel, including the addition of a former German Chancellor.

Following the success of his pro-war propaganda featuring a former Nazi soldier, Trudeau insisted history's most famous Nazi join the trail.

Audiences were shocked when a hologram of Adolf Hitler "walked" on stage at last night's campaign event. Minutes into the re-animated speech, gasps turned into a standing ovation.

"With middle class Canadians focusing on a cost-of-living crisis, rising interest rates and housing shortages, Hitler resonates with Canadians to get involved in another war instead," Trudeau told reporters. "Unfortunately, most Canadians speak Desi or Mandarin these days."

Following the Chancellor's speech, Justin Trudeau closed the show with his trademark black-face for a rap duo with Hologram Tupac.

About Author