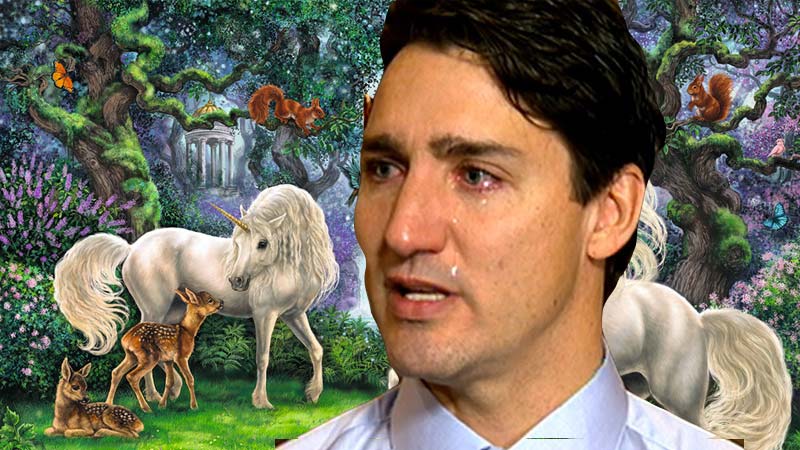 It was a rough day for the prime minister of Canada, Justin Trudeau. Longing for the magic of his childhood, the beaten down prime minister decided to exercise his authority in a rather novel way.
"I just thought I could declare unicorn ownership a right and they'd just will themselves into existence. What's the point in being the leader of a major western country if you can't just declare rights into existence? It's like owning a magic wand, but never using it."
The rumor is, after banning the use of traditional nomenclature for parenthood in government offices, Trudeau had gotten high on his temporal authority and decided to ramp it up a notch.
He had purchased a unicorn stable, bulk bags of skittles (he called it unicorn feed), and a tiara for when he rode them. Then, with the power of the vaunted pen and phone, he declared unicorn ownership a "basic human right."
As of now, the unicorns have yet to will themselves into existence, and sad Trudeau has resorted to wishing on a shooting star.