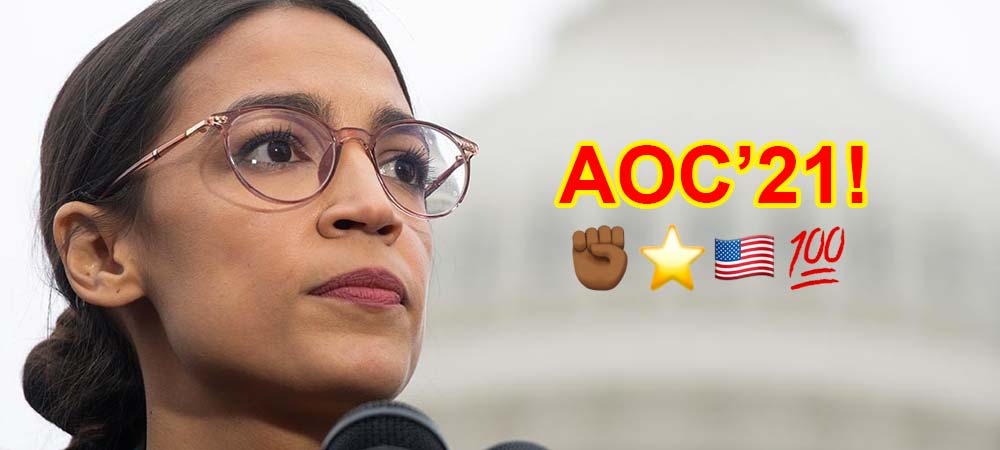 Popular democratic socialist Congresswoman Alexandria Ocasio-Cortez has declared her intention of running for president, but not in the crowded 2020 election.
"There's just way too many people running for president in 2020," Ocasio-Cortez said in a press conference following her announcement. "Even the tippy top of the field is crowded. So, I'm going to wait to run for president in 2021."
The unorthodox candidacy in consistent with her rebel political career, in which she has not followed the rules at all.
"I would totally win in 2020, but it's like, there are so many people running, it's like 'why?'"
The 2020 Democratic field for president is the most crowded that has ever been. In fact, there are more Democratic candidates running in the 2020 election than there are people on Earth.
Early polls put her ahead of the field of candidates running in 2021 including Vermin Supreme and Kermit the Frog.
"I don't care that there won't be an election that year," Ocasio-Cortez said. "I'm the boss, so I'm going to write the rules."