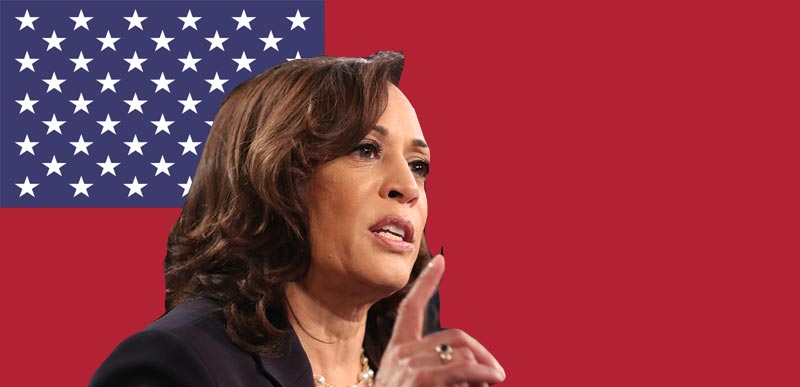 US—Democratic presidential vice-presidential nominee Kamala Harris has promised to finally get rid of the white stripes on the American flag, in reparations for its systemic racism.
She made the comment while stuck on her campaign bus as she was escorted out of San Antonio.
It has long been accepted that America is a bastion of deep-seated racism and the inventor of chattel slavery, so it's about time that someone said this.
"When I'm president, I'm going to sign an executive order to remove the white stripes from the US flag in the first 100 days," she tweeted.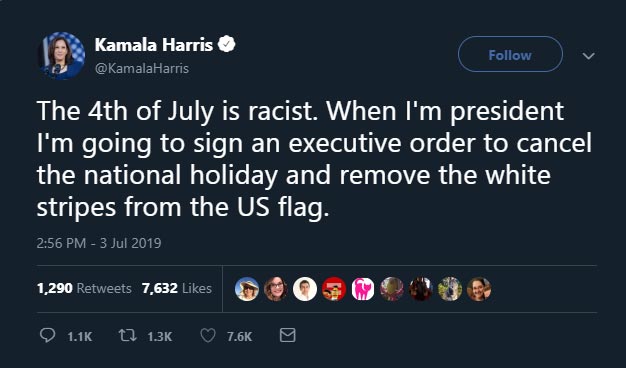 "When I'm reelected, I will remove the white stars and replace it with a yellow hammer and sickle. Then, we will get rid of the blue field and America will no longer be racist."
Phases of change for the Kamala Harris American Flag:
This follows Harris's campaign against white lab coats because they're racist too and Nike's decision to replace a Betsy Ross American Flag shoe with a commie hammer and sickle shoe.
The musical band The White Stripes were unavailable for comment regarding this story.