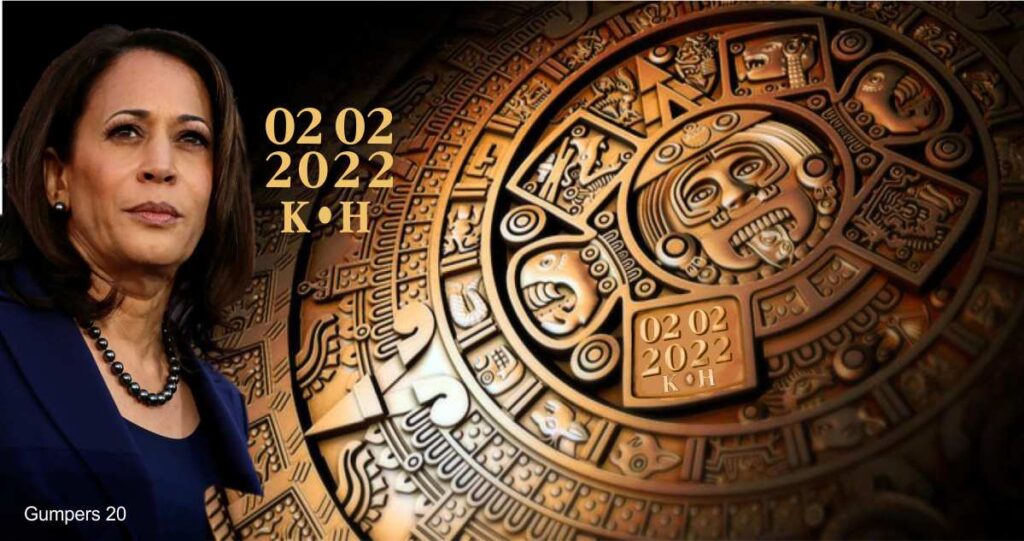 WASHINGTON DC—Vice President Kamala Harris says the Mayan calendar has revealed she is to take the presidency of the United States on February 02 or 02-02-2022.
"The deity, Itzamna foretold of my ascension millennia ago. In my first 10,000 days, I will bask in the glory of my worshipers and sacrifices of blood and taxes will consume all conservatives. I will pardon President Biden for all his crimes and to insure a smooth transition, have tasked my replacement, Vice President Jill Biden, with the hoarding of treasure and the destruction of my arch-nemesis, the Supreme Court."
The response from Joe Biden, "C'mon man, Kamala's a hoot… she's not gonna Corn Pop me. Besides, I thought I replaced her with the actor, Wayne Brady so I don't know what this is about. Isn't that why everybody keeps saying "Let's go Brady"?
As the President's approval ratings plummet, VP Kamala says in comparison, her's are looking better every day. "I have the highest approval rating of any black VP, after their first Christmas… besides, once the Goddess, Itzamna gives me the power of the Mayans, that will be the least of my worries. I'm looking forward to flames shooting from my eyes and eating baby hearts."

About Author