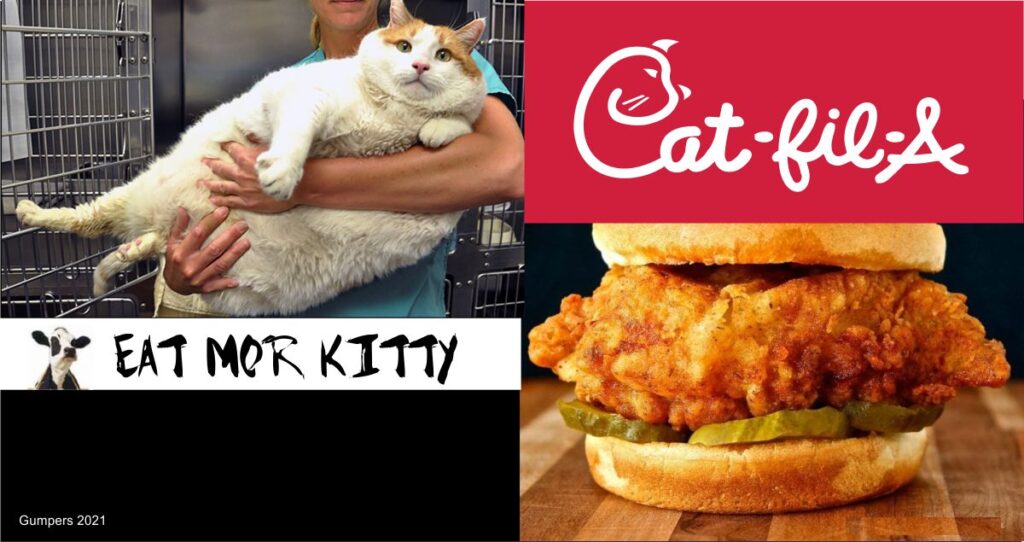 ATLANTA—Due to supply chain issues across the US, the largest fast casual restaurant chain, Chik-fil-A, is changing its name to Cat-fil-A.
Management for the company want to assure customers that the quality has not declined. Whether it's their new 'Spicy Kick Sphynx' or the good ole American standby, 'Shorthair Fried Steak' sandwich, Cat-fil-A has the same quality assurance as they had with chicken.
"We use only the finest 'Catnip Free' quality roasters" says company spokesperson, Jerome 'Tubby' Ferlich.
On game-day, try their Game-Platter of spicy Buffalo Paws or munch and crunch a side of grilled 'Louisiana Tail-sticks'.
Tubby tells us, "My favorite is the Peppery Persian drumsticks with a selection of their famous sauces."
Please be patient as it may take a few months for a Cat-fil-A to come to your home town.
In the mean time get your order in online to celebrate New Years with their Grilled Feline Party Tray. And try their new breakout item!! A batch of Krispy Popcorn Tadpoles fresh from the tank.
*All furs are donated to 'Million Socks Foundation' keeping feet warm worldwide.



About Author