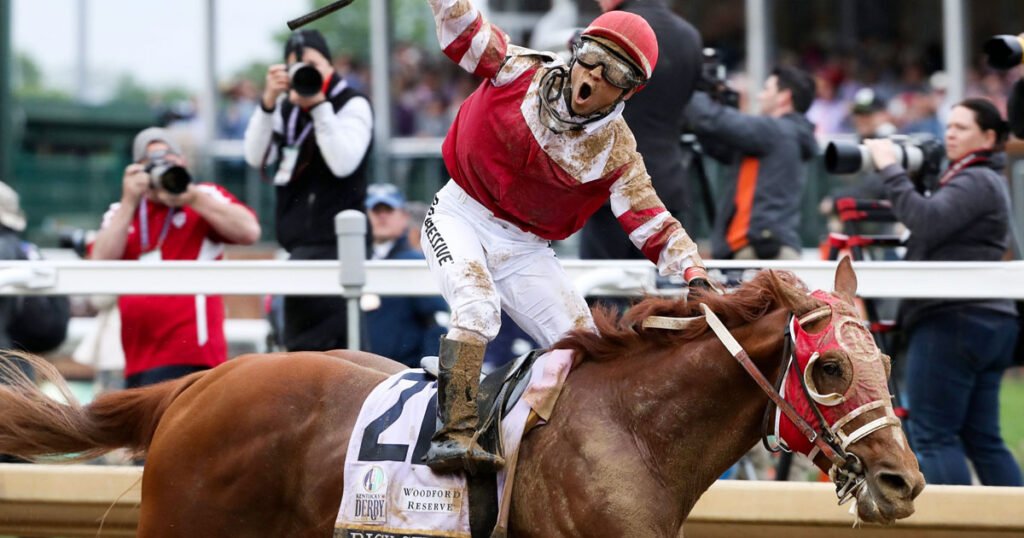 Javier Castellano, jockey for the Kentucky Derby winner Mage, has declined an invitation to the White House, saying, "If I wanted to see a horse's ass, I would've come in second."
As the race neared its end, it appeared as though we'd see anything but an upset. Tho Phils and Angel of Empire, two of the post time favorites, appeared locked in a battle to the wire. Then, the ultimate longshot entered the chat.
Mage, who went off at 15/1, surged past both to win the Run for the Roses.
Castellano instead accepted an invite to join Representative Alexandria Ocasio-Cortez for dinner.
"I'm tired of seeing horse's asses but I really like horse faces," Castellano said.
Mage pulled off the second biggest upset in the history of the Run for the Roses by rallying along the inside to catch favored Epicenter in deep stretch to win the 149th running of the $3 million Kentucky Derby (GI) presented by Woodford Reserve by three-quarters of a length.
"Look, I raced as fast as I could to get around all these horse's asses. You think I want to spend time kissing one at the White House? No thanks," Castellano said.
Originally published May 9, 2022.

About Author