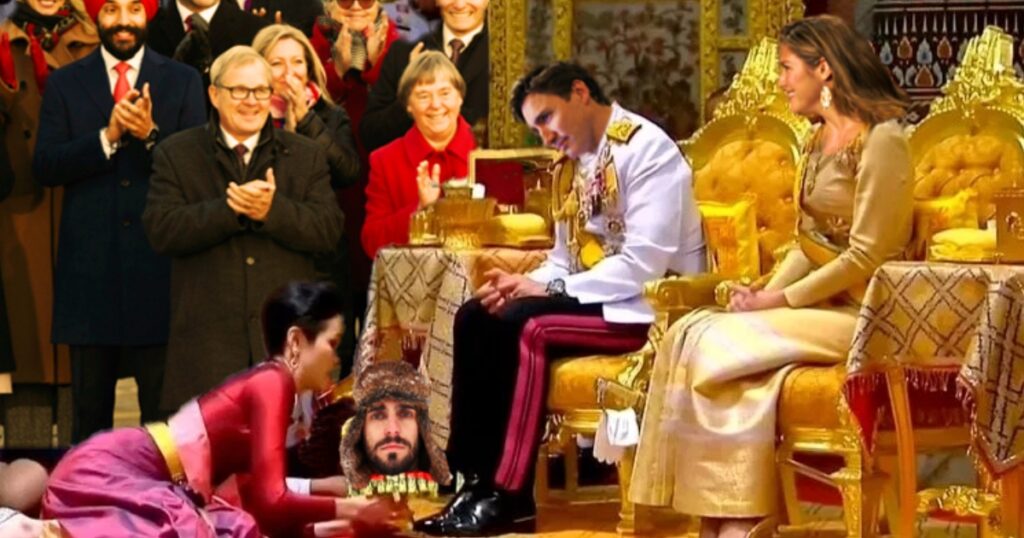 ONTARIO—King Justin Trudeau and Queen Sophie graciously received the head of trucker protester, Rolf Wolfmanson at court.
Wolfmanson was one of the top tiered of the trucker, protest convoy leadership.
Trudeau appeared pleased and in jest gave a couple barks at the head to which his cabinet standing close by broke out in applause and laughter.
Convoy head complainer, Jean Mapleton told us, "It was grovelly, is what it was. They say it was just symbolic, that a point must be struck, but I'm sure Rolf didn't feel that way, hoser he was. He be sorely missed and we all had a beer and honked our horns in his memory, we did. We'll still hold out though, nothin's changed as long as our GoFundMe money comes through."
Canadian Royal spokesperson, Twila 'Butch' Meriwether released a statement. "His Grace, the King, will not tolerate treasonous acts. Any unmasking will be punished to the fullest extent by the powers God has bestowed on His Grace."
When we asked why no one at court was masked, she responded, "Seems to me, you might have a death wish about you. I've seen how easily heads come off, so you might take a step back with your inquiries."
Mr. Wolfmanson was survived by his wife, Matty, and eight children.

About Author