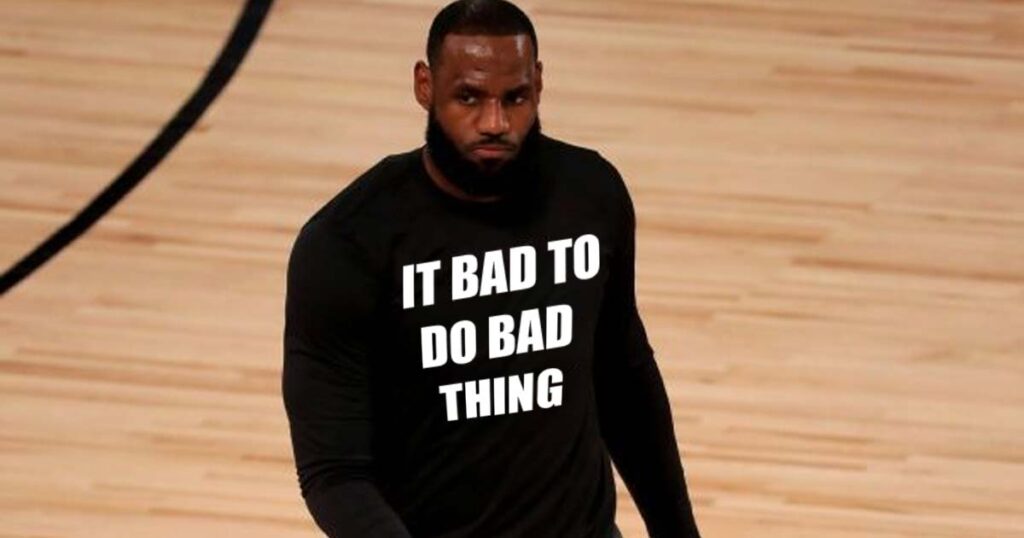 LOS ANGELES–LeBron "King" James set a new NBA record last night, specifically a quadruple double. You read that right, in a single game LeBron committed ten counts of pouting, bawling, whining, and virtue-signaling.
In spite of James' prowess however, the Lakers went on to lose the third game of the NBA finals.
"He had a good night, but his team didn't," said NBA Commissioner Adam Silver, "But we're still gonna call him King James. Which has nothing to do with him being entitled, mind you."
LeBron's prowess was shown as he complained about routine foul calls, stomped his feet, and asked the referees if they knew who he was. The quadruple double was completed when Lebron stormed off the court to cry his eyes out with ten seconds still left on the game clock.
Genesius Times sources just outside the locker room confirmed that Lebron was actually crying into a pile of used sweat socks.
Critics of James' performance immediately took to twitter to slam him, seeing as everyone on twitter is mean and nasty.
Tweets went to @kingjames to say things like, "WTF?" "Jordan or Kobe would never have done that, you spoiled brat" or "Go back to Cleveland!"
We reluctantly joined James at a post-game press conference. Before talking about the game, James spent ten short minutes complementing the Chinese government, which he capped off by promising to contribute half of his paycheck to President Jinping.
"My behavior was, out of emotion, out of frustration," continued James, "C'mon you guys! Get off my back, I'm supposed to be winning! Maybe we would win more games if my team who -except for Davis- are a bunch of no-talent hacks! I can't stand any of them!" James then signaled for a tissue to cry into as he left the press conference before it had officially ended.