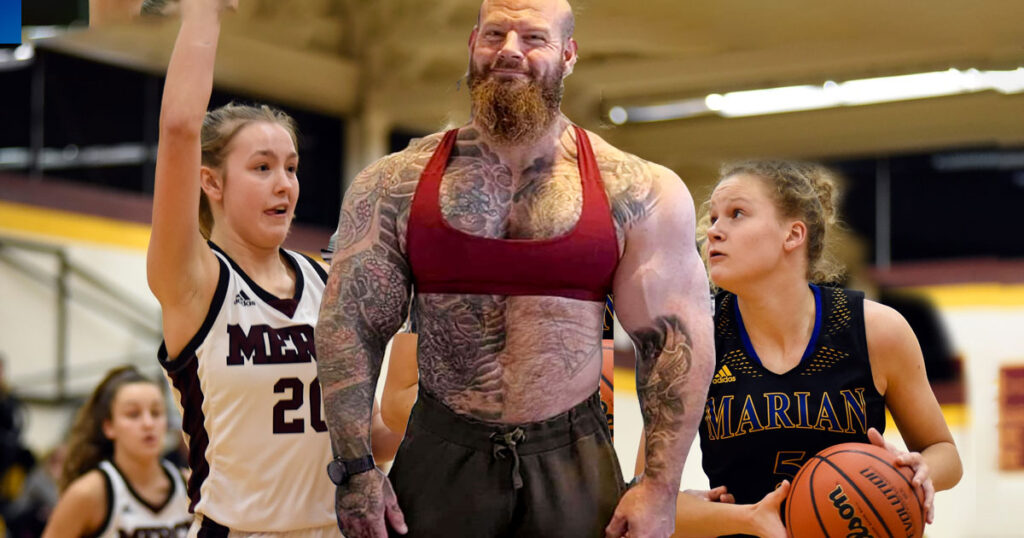 The local girls high school basketball team got a surprise new recruit following President Biden's new transgender rights executive order doing away with biological discrimination in high school sports.
"Marcy Ballsac is joining our team today," Coach Jan Finklebottom announced. "She will be playing all positions at once and the rest of the team will just need to watch."
Ballsac is a 6'3″ 260 pound sophomore from the northern part of the school district.
"She's been dying to play basketball for ages but has been refused previously because of the bigoted discrimination against her big hairy lady balls," Finklebottom said. "But thank the stars for Joe Biden and his executive order! We'll surely win state this year. Oh and we're super happy for Marcy too!"
The team is certain to make waves in the state tournament in the Spring with the new recruit.
"The way she just tears through lane and dunks. We haven't had a sophomore who could dunk in ten years. She really is amazing and strong! It's like having a man on the team!" Finklebottom said. "If you don't like this, you're clearly a bigot."

About Author