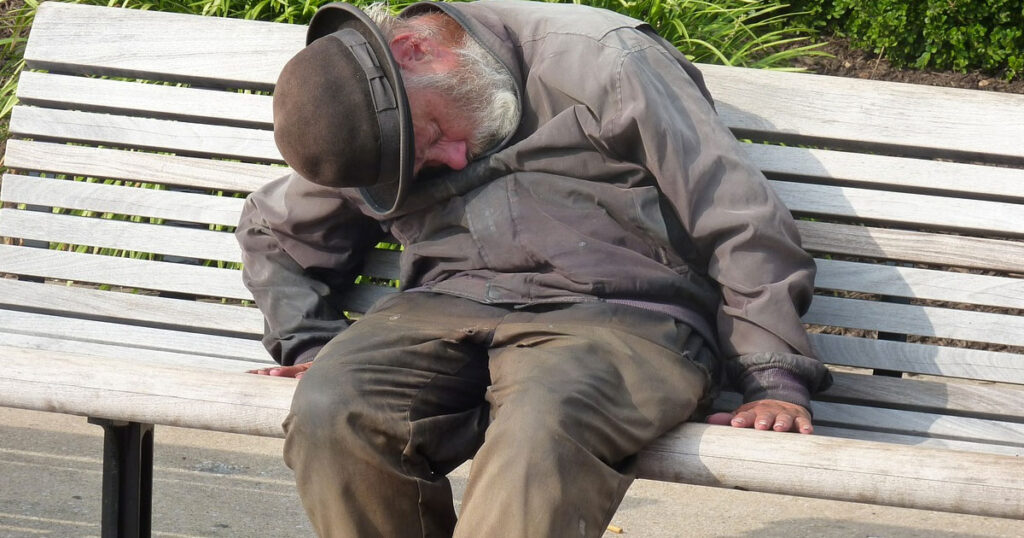 AUSTIN, TX—Local homeless man Bobby Duphrane has not picked up his white privilege check in months. As a result, he has been forced to beg for money to buy food to eat and is forced to sleep vertically on park benches.
"I see Bobby in the park every day. He clearly hasn't showered in the last couple months and he reeks of alcohol," Beverly Black, who works nearby, said. "I can't believe he hasn't just picked up his white privilege check!"
Duphrane's story isn't rare. Millions of destitute and homeless people across the country haven't picked up or cashed their white privilege check all year leading to a ballooning repository of white privilege capital in Washington DC.
As of the time of this writing, the white privilege repository has climbed to $4.3 billion in unclaimed funds.
"People, just go to the local white privilege office and pick up your check. It's not hard! Your ancestors paid the price to give you a life of luxury. You should take advantage of it!" Black said.
White privilege disbursements can be obtained at any of over 7,000 offices across the country or can be sent to you via Venmo or Paypal, US Director of White Privilege Jimmy Faseeshus reported.