Maricopa to produce theatrical version of 'Dumb and Dumber' to entertain while they count votes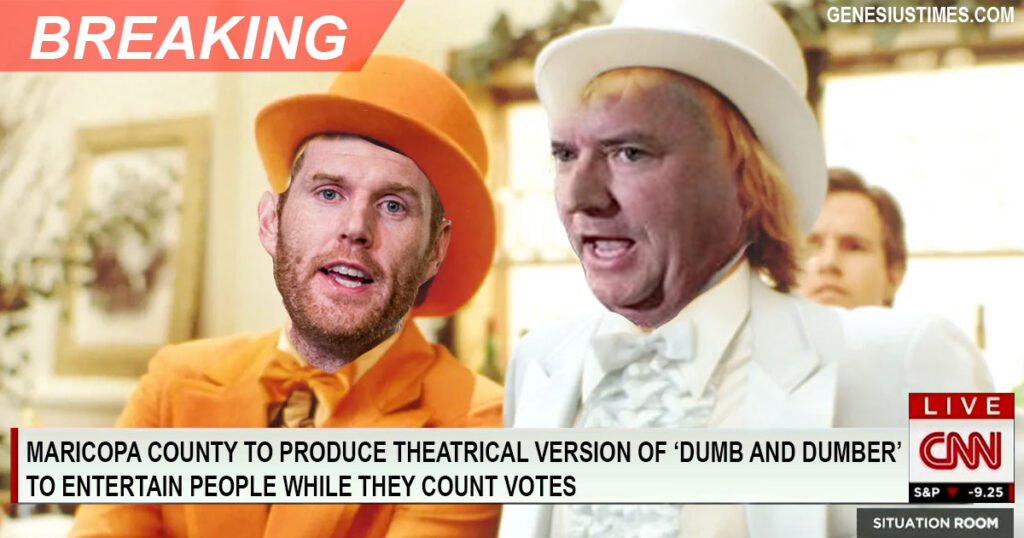 PHOENIX—During a flawless election cycle in which upwards of 30% of voters were disenfranchised and has taken over a week to count votes, Maricopa County sought to expand its creative endeavors.
The county first began writing clever satire to try to gaslight people about the disenfranchisement:
But they have gone above and beyond that with a live theatrical version of the hit '90s film "Dumb and Dumber".
The play will follow the timeline of the 2022 election cycle in Arizona but feature the characters from film and it will star Maricopa County Board of Supervisors Chairman Bill Gates and Recorder Stephen Richer.
"We thought, hey, we have lots of time right now to create a play. Everyone loves plays. And it will show how we've done nothing wrong in disenfranchising 30% of Maricopa voters," Gates said.
Gates said that he is really enjoying theater and will look to become an actor full time following this election.
"I'd love to play Adolf in Springtime for Hitler'," Gates admitted.