Millions of Americans Spend MLK-Day Claiming MLK Supported Their Political Party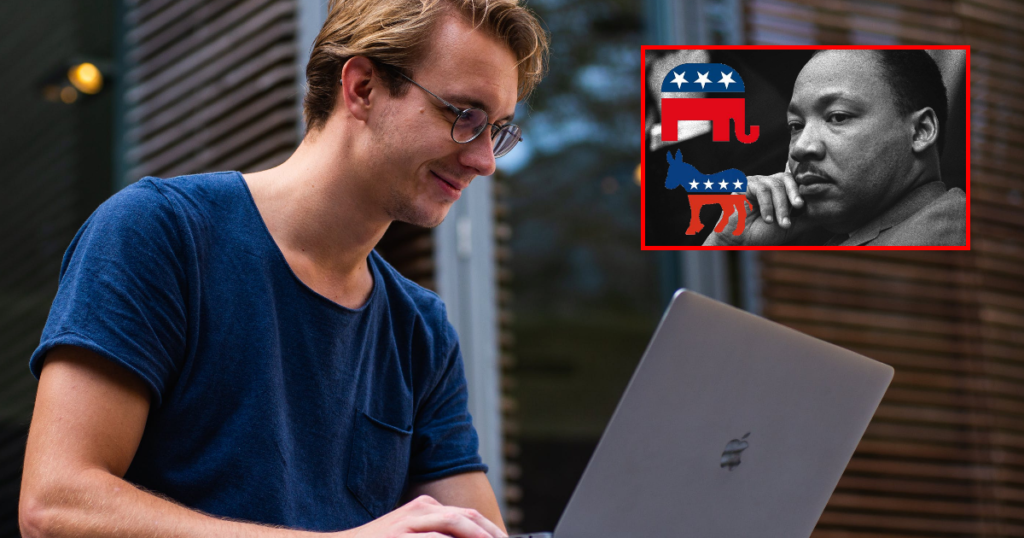 In remembrance of Martin Luther King Jr., online activists are spending their MLK-Day arguing that Doctor King was a fierce supporter of their party. Though the icon never endorsed a party, millions are confident he supported their own personal beliefs, whatever they are.

Genesius Times reporters asked local residents MLK's party affiliation and why.

"King's party affiliation is obvious" said local Republican and passerby Shane McMaster. "Content of character matters, not the color of skin. The guy also lived a completely uncontroversial life. Obviously a Republican."

"He taught us to love black people," self-identified non-binary progressive Democrat Destiny Murphy told reporters. "MLK was anti-racist so he was a democrat. We love black people more than whites."

Despite the plethora of party support speculation, 100% of respondents declared they shared King's party affiliation.

The reporter even approached a libertarian. However, the reporter did not request an interview because nobody cares what a libertarian has to say.
Though support of MLK's messages varies among parties, activists universally favor our new national pastime of arguing over who agrees with the MLK more.

Doctor King could not be reached for message.

About Author