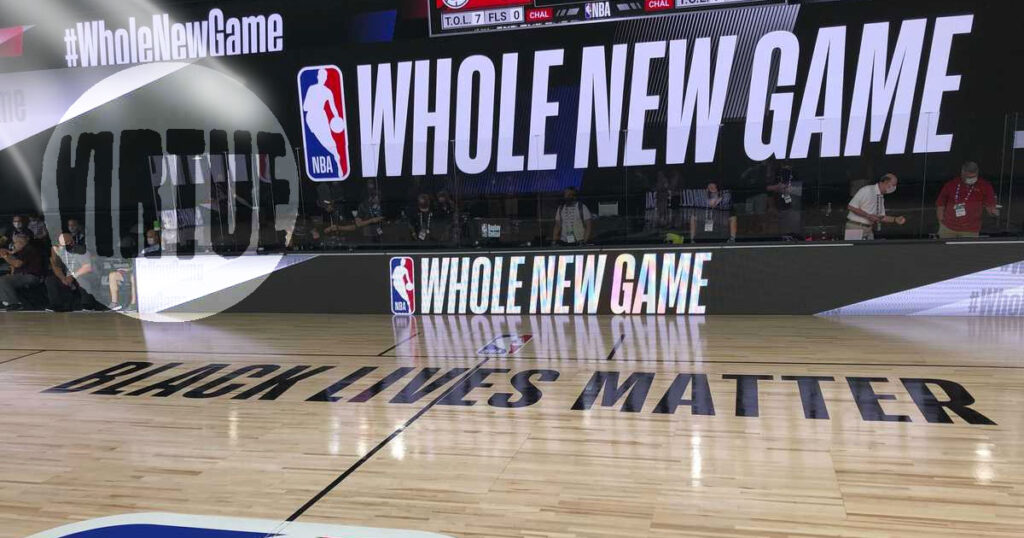 ORLANDO—The NBA season is set to resume next week in Orlando, Florida, and the league's court is ready for what they're dubbing as "A Whole New Game".
On Monday, the NBA announced that they were scrapping "all that basketball stuff" and replacing it with a 60-minute virtue signaling competition.
"We know what our fans want. They don't want to see overgrown boys wrestling in the paint and throwing up orange balls," NBA Commissioner Adam Silver said. "They want to see overgrown and overpaid boys trying to outdo each other in virtue signaling."
The announcement took place on a court painted with "Black Lives Matter" at center court in front of the scorers' table with real live "virtue signal" spotlights canvasing the court. The NBA already approved they will be forcing sweatshop workers to stitch "equality" on the millionaire players' jerseys.
Twenty-two of the league's 30 teams will conclude the season in Orlando after a four-month hiatus.
During the league's coronavirus hiatus, the country has faced unrest following the death of George Floyd while in police custody on Memorial Day. Since then, the league and its players said they'll work on ways to spotlight social justice.
"Our platform in Orlando presents a unique opportunity to extend the ongoing fight against systemic racism and police brutality in this country," NBPA Executive Director Michele Roberts. "We're done with basketball, but the sport is just picking up!"

About Author