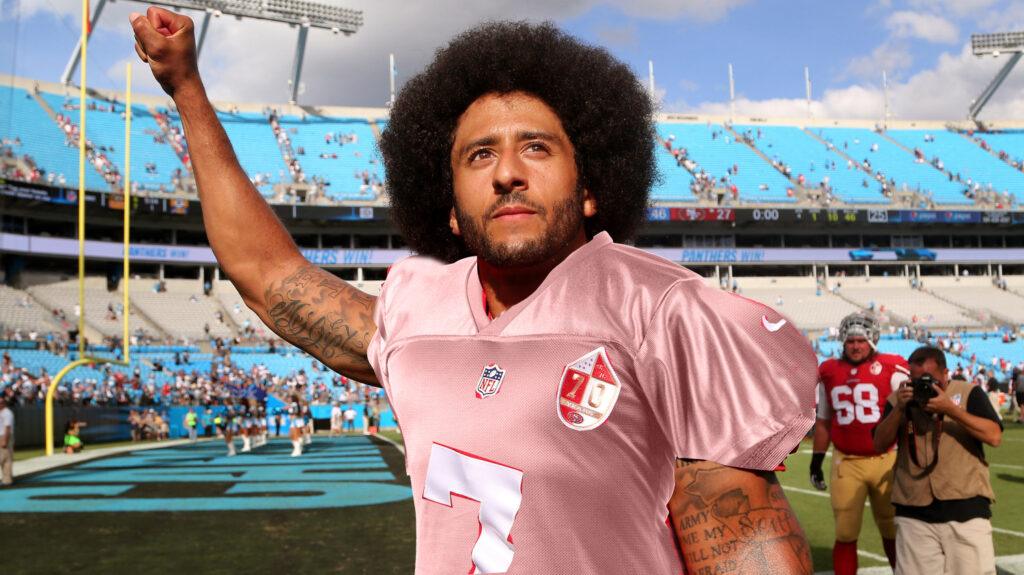 BEAVERTON, OR—Nike is making waves once again this month in effort to appease their sponsored celebrity/unemployed backup quarterback, Colin Kaepernick.
Kaepernick first got the company to pull their much-anticipated Betsy Ross shoes because, as he pointed out, the flag was made when slavery was around. Sources confirm that the Ross flag was made in a time when people owned slaves and is thus a symbol of all things terrible in the world.
Now, Nike has decided to cease making any cotton clothing because Kaepernick says cotton "reminds me of slavery".
"Anything that hints at slavery has to go," Kaepernick said. "And that includes standing for the National Anthem, shoes with Betsy Ross Flags, and, of course, cotton, since slaves picked cotton.
"I have no fear of satin," Kaepernick said. "There's nothing that speaks of oppression with a pink sateen luster, for instance."
Nike has also launched a line of velvet athletic clothing as well as a macramé line. "Sure, these fabrics might hinder performance a little bit," a Nike spokesman said, "but we've transcended sports to become the world's largest purveyor of wokeness."

About Author