After receiving waves of criticism for her Green New Deal proposals of the cow-fart police and the 100% renewable electricity extension cord, Alexandria Ocasio-Cortez is fighting back.
In a Tweet, she said,
Yup. If you don't like the #GreenNewDeal, then come up with your own stupid plan for a fake problem.
Until then, we're the econological experts – and you're just shouting from the cheap seats.
It was unclear what she meant by "econological".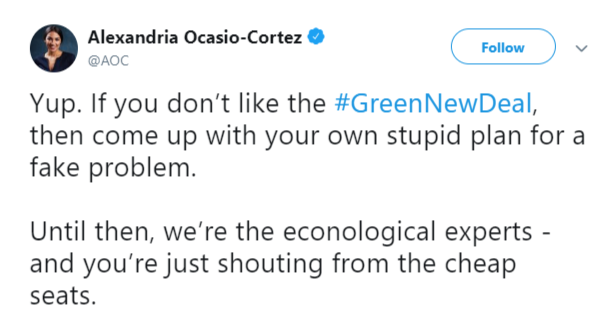 About Author