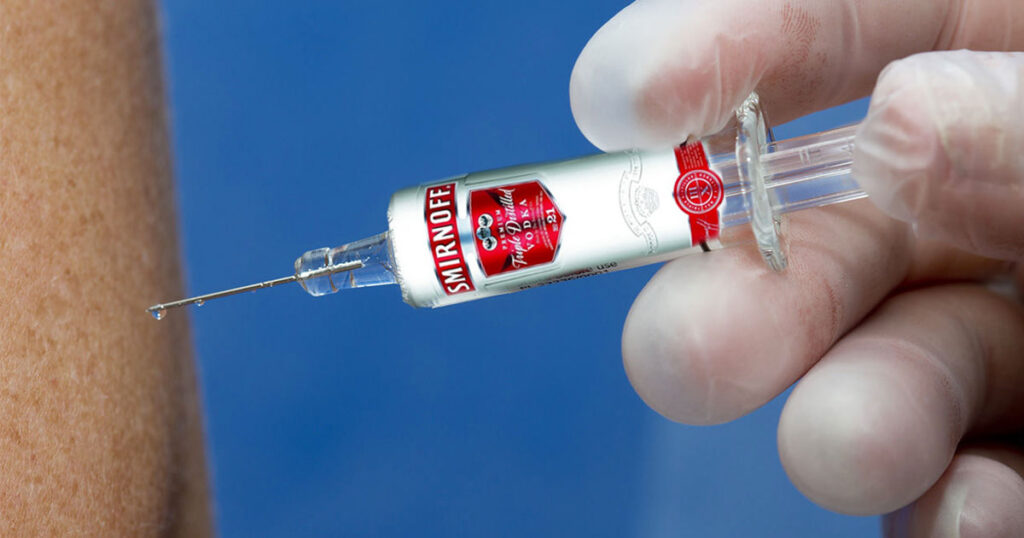 MOSCOW—Russia plans to approve the world's first COVID-19 vaccine in under two weeks – despite concerns about its safety and effectiveness in the blistering pace meant to beat the rest of the world, according to a report.
Russian officials told Genesius Times they are hoping that the vaccine, created by the Moscow-based Smirnoff Institute, will be ready for primetime by Aug. 19 – or earlier — for public use, with health-care workers getting it first.
US researchers who obtained a sample of the vaccine have analyzed the ingredients and have assessed it to be 100-proof triple distilled vodka.
"It's a Sputnik moment," Biv Stroganoff, head of Russia's COVID Research Commissary, which produced the vaccine, told Genesius Times, referring to the 1957 launch of the world's first satellite by the Soviet Union.
"We got the idea from something Comrade Trump said about ingesting disinfectant. We were like, 'hell, we ingest disinfectant all the time when we drink our vodka!' and then lightbulbs went off, you see?"
People have been eager to get shots, sometimes multiple shots of the new vaccine during the trial, Stroganoff said.

About Author