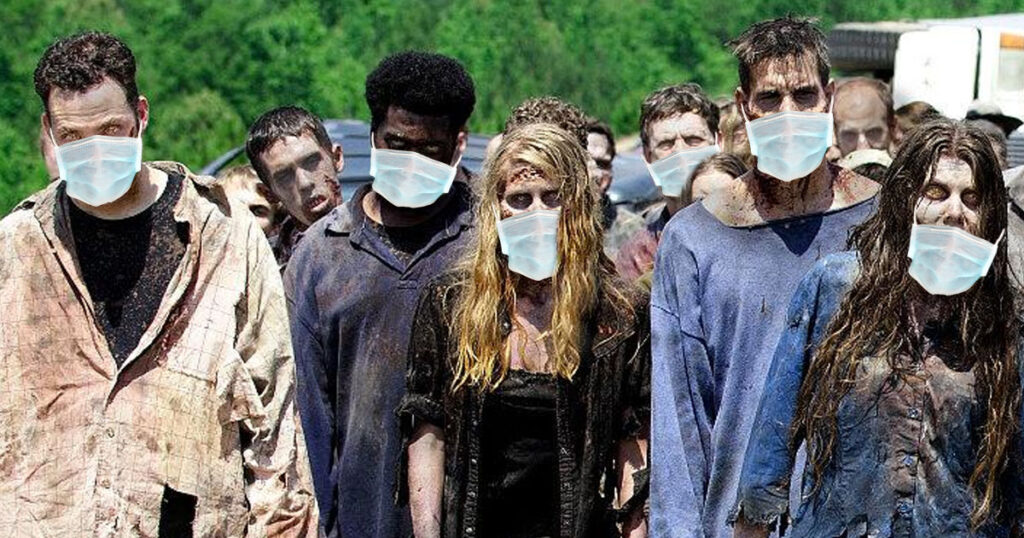 WASHINGTON DC—The Branch Covidian cult has applied to be recognized an official religion with the federal government.
"We are just as reverent and religious as other, more established religions," cult leader Covid Doresh said in a press conference. "We pray to the god of science and bow to our prophets Anthony Fauci and Deborah Birx. You can't tell me how to worship!"
Churches that are recognized as nonprofit according to Internal Revenue Code (IRC) 501(c)(3) are automatically considered tax-exempt. You do not have to apply for this protection if you meet the code's guidelines. This tax exemption can provide financial and legal protection the Covidians as they work to ensure everyone stays at home and wears a mask.
The Branch Covidian cult does not have priests. Instead, they have "Karens" who are tasked with yelling at everyone who doesn't behave exactly how they want you to behave.
Though the cult is young—it only started in response to the COVID-19 press briefings by the honorable prophet Anthony Fauci—it has everything the government requires of a religion.
"Our creed is simply, 'The science is settled,' repeated 100 times. And we have official rituals including injecting each other with experimental vaccines. If they don't consider us a religion, we're going to have to consider a mass suicide to prove we mean business," Doresh said.

About Author