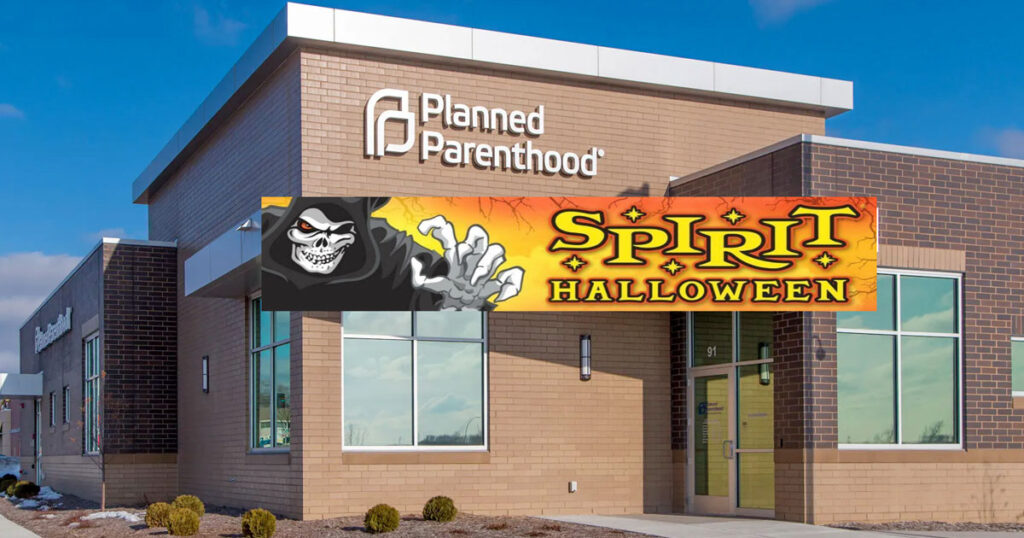 US—In a savvy business move, the nation's leading abortion provider Planned Parenthood has signed a lease with Spirit Halloween to do something with all their offices now that Roe versus Wade has been overturned.
Spirit plans on opening up 52 pop-up stores in former Planned Parenthood offices around the country—mainly in red states.
"We think it makes a lot of sense from a business perspective," Planned Parenthood CEO Fahkarra Mahboob said. "The Halloween store has a ghost logo and we killed a lot of people here, so it really fits."
Some employees are skeptical of the move.
"You know, I like horror movies and stuff, and I like to be scared, but Planned Parenthood is really creepy. It's like wearing Hitler's sweater," said Jason Vorhees, manager of the Spirit in North Dallas.
Party City also plans on opening up some pop-up stores in several Planned Parenthood offices.
"We won't get to keep doing what we love most—killing babies," Mahboob said, "But at least we'll keep some revenue coming in."

About Author