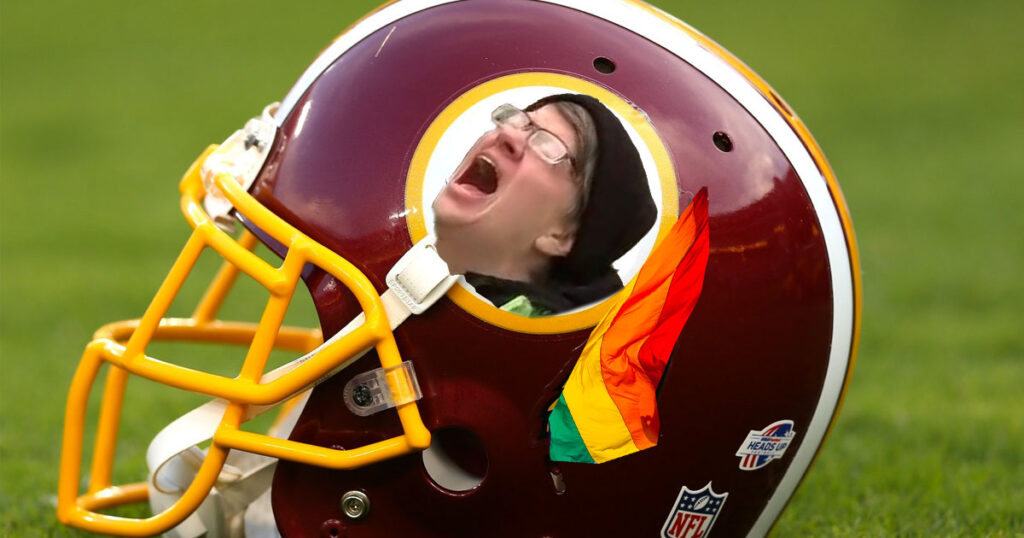 LANDOVER, MD—The Washington Redskins have officially changed their name to the Washington Thinskins at the request of the leftist mob.
Activists claim that the former name was racist and after toying with the idea of changing the name to the Washington Rednecks, the franchise has decided to officially go with the Washington Thinskins to more appropriately reflect the population around Washington DC.
The crazy liberal woman screaming during Donald Trump's inauguration is the official mascot of the Washington Thinskins.
"We took a serious look at who we wish to represent a modern football team and the surrounding area of Washington DC and nothing better encapsulates the spirit of today and the District than the Thinskins," team owner Dan Snyder said in a statement.
The team said it considered going with a slightly less drastic change by naming the team after a Native American—the Washington Elizabeth Warrens—but people thought it was too political.
"We plan on encouraging fans to come here and just scream their heads off at Trump like a 60-minute hate. It'll be great," Snyder said.
Practice is set to begin next week where players will learn how to scream and cry every time they are tackled or looked at menacingly by opposing players.

About Author