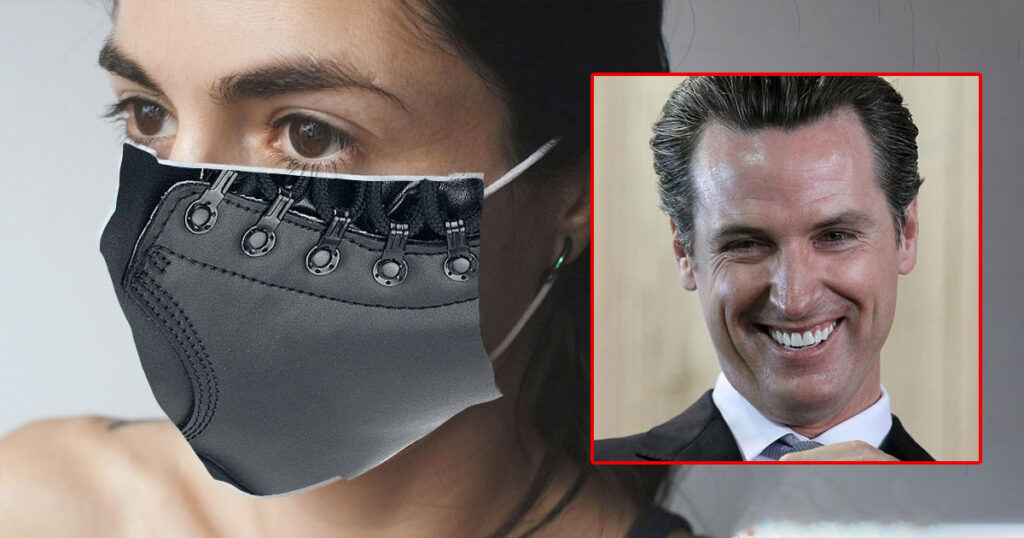 SACRAMENTO—Gov. Gavin Newsom has issued a statewide order mandating that all Californians wear leather face masks while in public or high-risk settings. Newsom says it's to help the people literally lick boots while being figurative bootlickers.
During his Tuesday press briefing, Newsom hinted he will count on local municipalities to enforce the state's leather mask order, which amends the general mask order.
"We'll be doing more to focus on enforcement in this state," Newsom said. "Enforcement comes in many different shapes. Primarily local enforcement. If you're not a bootlicker, you will be placed in a containment zone until you become one."
Newsom said the state has financial resources to step up enforcement of the order in counties or cities where local officials choose not to comply.
"We have conditioned $2.5 billion in our state budget on applying the spirit and the letter of the law as it relates to health directives at the county level," Newsom said. "If local officials are unwilling to enforce and are being dismissive, we will condition the distribution of those dollars. Again, $2.5 billion."
Newsom also made it clear that people should only be going outside to defecate on the sidewalk like good little Californians.
The governor said people have a tendency to "let down their guard" in the presence of their extended family and expressed concern over the potential for an uptick in positive tests following a weekend where people will gather.
"Bootlickers need to lick boots no matter who they're around," Newsom added.