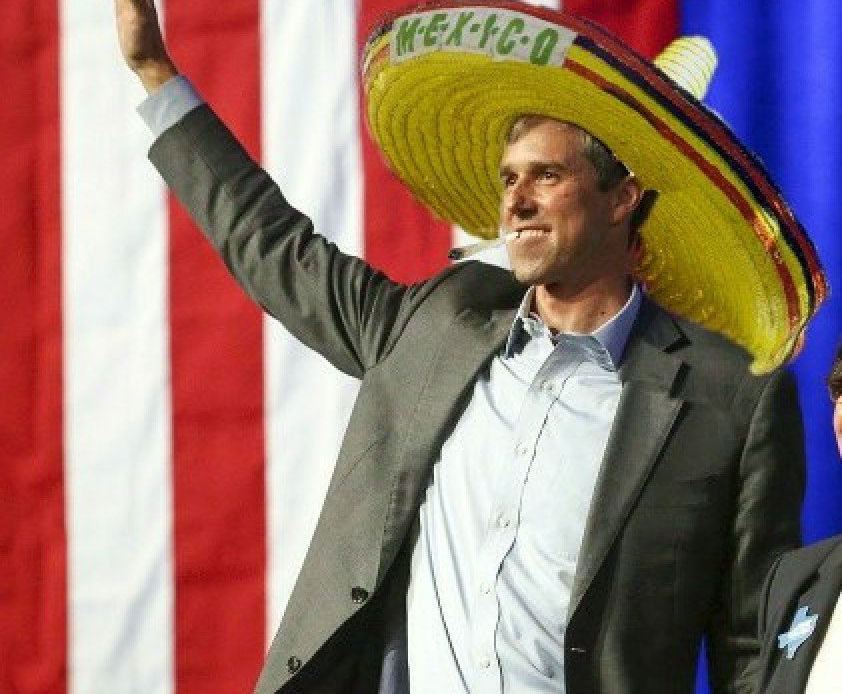 Robert Francis O'Rourke, known by his amigos as 'Beto', made supporters happy when he announced Wednesday that he's going to run for president of Mexico.
"Amy and I are happy to share with you that I'm running to serve you and all of the immigrants from down south as president of the Republic of Mexico," O'Rourke said during a live stream from Ciudad Juarez, the city on the Mexican side of the border of El Paso, where he serves as U.S. Congressman.
The Irish-American kicks off his campaign in Mexico City this weekend, and then plans to make stops in Guadalajara and Monterrey by the end of the month.
"This is going to be a positive campaign that aims to unite a very divided Mexico, and also unite it with the United States as one big happy country."
O'Rourke became a national star when he challenged his Republican Ted Cruz for his seat in the Senate and lost handily despite spending $200 billion of campaign dollars which came from donors from New York and Los Angeles.
"If we can lose in Texas, we can lose on the national scale too," he said in the live stream.
With his announcement, there list of Democrats running for president is now larger than the national debt.

About Author