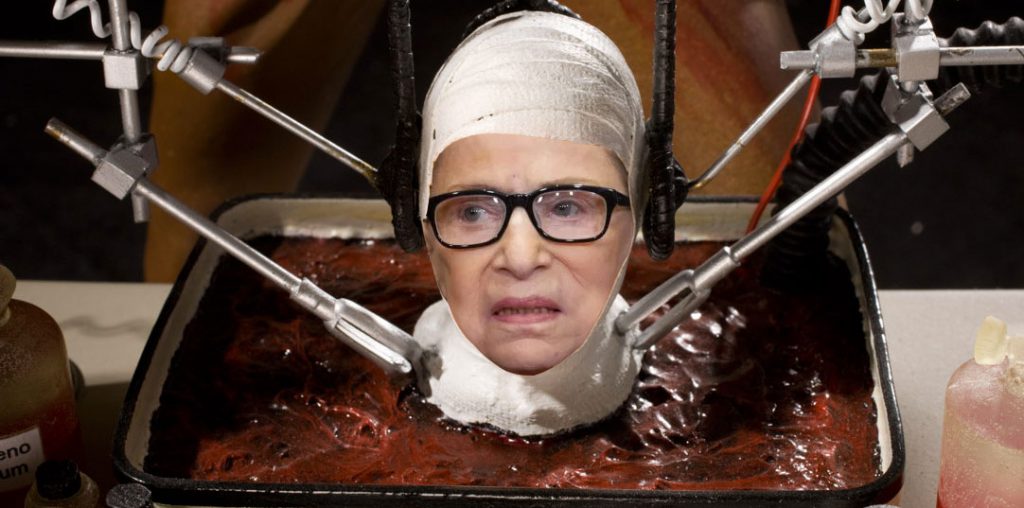 Supreme Court Justice Ruth Bader Ginsburg has suffered many health issues in previous years, which has led many to question her longevity. That's no longer an issue after a successful transplant to the innovative 'perpetual life vat' pioneered by Dr. Bill Cortner.
"I feel great," Bader Ginsburg said in her first interview from the vat. "I miss my limbs sometimes, but I've never been more alert."
After failing to choose the Holy Grail while seeking eternal life, Bader Ginsburg, suffered diminished health.
But she was determined to keep going in order to prevent President Trump from getting yet another war criminal for a Supreme Court Justice nominee.
Critics see the move as a dangerous move.
"This was very risky," Bill Slessinger said of the medical procedure. "I know the Dems are desperate to avoid another MAGA Court nominee, but this is almost like something out of a horror movie! I mean, is she going to be able to hear cases in her vat?"
Many questioned remain unanswered at the time of publishing.