BREAKING: Shots fired at Nakatomi Plaza in Los Angeles; possible hostage situation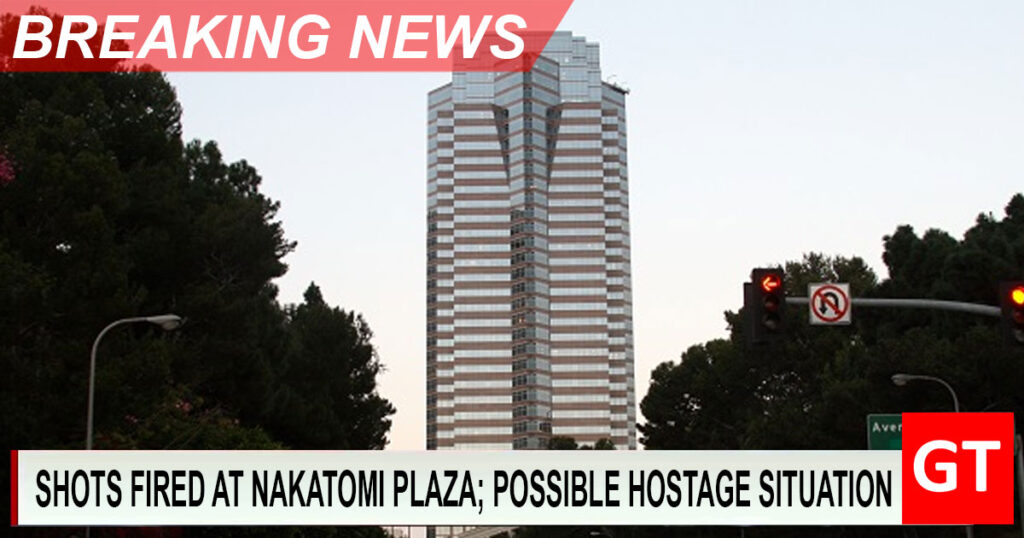 CENTURY CITY, CA—The Los Angeles Police Department, SWAT, and FBI are surrounding Nakatomi Plaza at this hour after an LAPD officer was reportedly fired upon. The officer, Sergeant Al Powell had stopped by the building after receiving what was initially reported as a false fire alarm on the 32nd floor.
There was an office holiday party going on near that level and the participants are the only known hostages.
A short time later in what was at the time believed to be a prank, a call was received by local police. The caller speaking on a restricted police band had stated that terrorist had taken over the building and had killed a hostage.
A civilian has taken this photo of an armed man on the 32nd floor. It's unclear whether this is a terrorist or a hostage: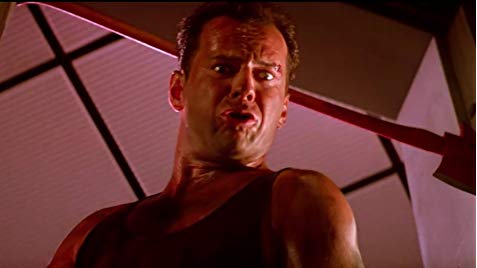 Facial recognition software has identified him as a former police detective John McClane but "He clearly looks like a crazed hostile," one witness said.
This story is being updated. Check back soon.
Originally published December 24, 1989.

About Author