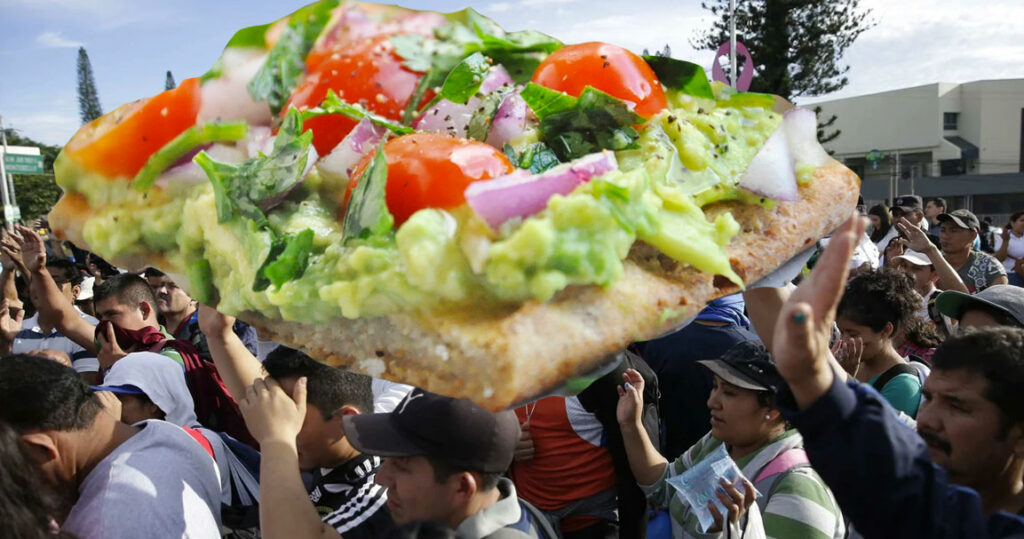 In a recent survey conducted by Genesius Research, the US population is conflicted over the migrant invasion with Baby Boomers generally opposing it and Millennials generally supporting it.
However, Millennial support was contingent on the migrants bringing vast amounts of avocado toast with them.
"We're fine with millions of unskilled workers coming here and increasing competition for the only jobs we can get with our gender studies degrees—eg making coffee—but, and this is a big but, they must bring plenty of avocado toast!"
When President Trump threatened to close the border with Mexico recently, protests erupted in universities around the country.
Protesters at Missouri University chanted, "What do we want? Avocado toast! How do we like it? Chunky with a pit of tomato and onion on top!"
American Millennials have found themselves in massive amounts of debt as they prioritize things like gender studies degrees and avocado toast without a clear understanding of legitimate socio-economic reality.
Another survey found that millennials aren't sure how to pay their student debt but are confident they know how to run the world's largest economy.