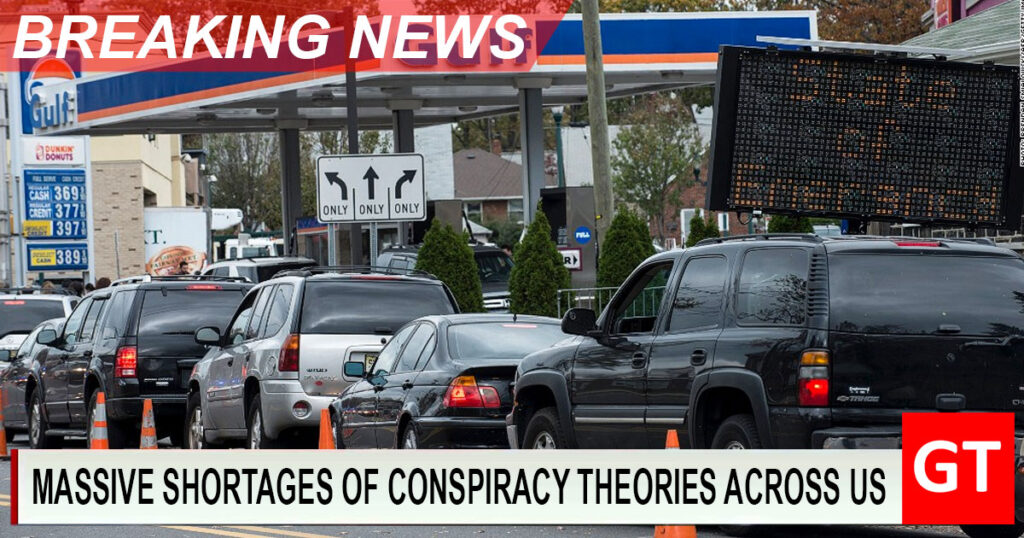 US—The United States is experiencing the worst shortage of conspiracy theories in decades as all of them have come true in recent weeks.
Long lines are forming outside most underground book stores and Ra Shops across the country and perennial tin-foil-hat-wearers are getting worried.
"I don't know what to do, I've never not had a conspiracy theory to keep me going," Roger Thornehill of Chicago said. "What am I going to stay up until 4 in the morning worrying about if they're uncovering all the conspiracies? I'm freaking out over here."
Recent revelations have uncovered massive fraud in the 2020 election and US involvement in the development of the COVID-19 pandemic.
"Everyone just wrote these off as theories a few weeks ago. Now it's coming to light that they really happened," Thornehill said, sweating profusely.
Florida Governor Ron DeSantis has issued a state of emergency after Florida Man did nothing crazy all day for the first time ever.
Former Vice President Biden issued a statement that there will be "plenty of new conspiracy theories produced shortly," and "not to worry."
"What if they're just exposing all these conspiracies to cover up an even worse conspiracy?" Thornehill added.
Originally published June 3, 2021.