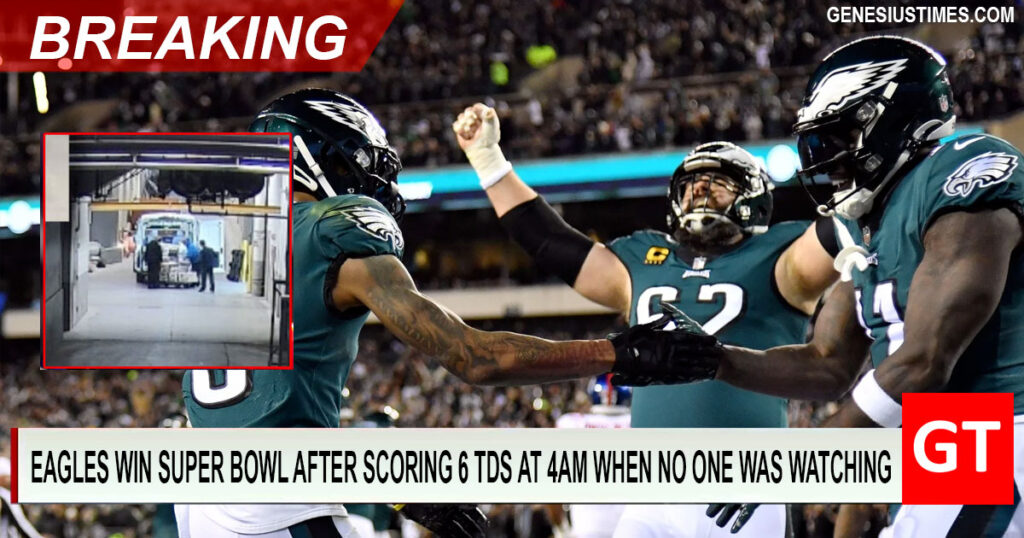 PHOENIX—The Philadelphia Eagles, along with the rest of the world, thought they had lost Super Bowl LVII when they went to bed Sunday night. But, almost miraculously, we learned that they actually won the big game after they scored several touchdowns in a 4am point drop while no one was watching.
"We did it!" Chiefs coach Nick Sirianni said in an early morning call to his All-Pro quarterback Jalen Hurts.
Everyone was in disbelief.
"I went to be thinking, we lost," Hurts said. "I'm just so happy to learn that I threw for 450 more yards and six touchdowns at 4am when no one was looking. I've been really blessed!"
The losing Kansas City Chiefs were in the middle of celebrating their victory when news came that they actually lost.
"I thought we had it, you know?" Quarterback Patrick Mahomes said. "When we walked off the field and the scoreboard read 38-35, I figured it was safe to celebrate."
Mahomes didn't know that rule changes allowed teams to deliver points via unmarked vans to point counting centers up to ten hours after the game to determine the outcome.
"That totally makes sense, since this is Arizona. Stuff like that happens all the time," Chiefs fan Orel Roberts said.
The FBI has found no evidence of anything unusual about the late night touchdowns.

About Author