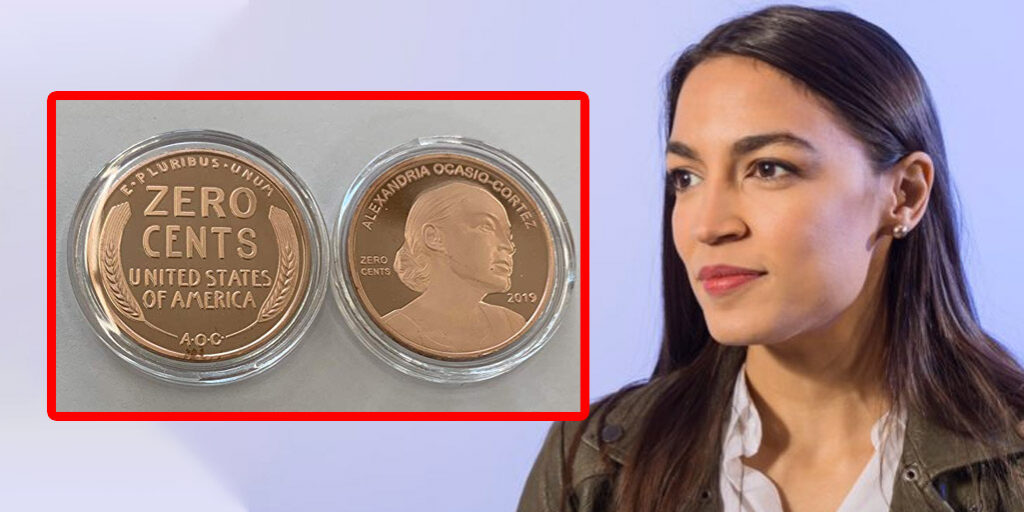 The economic intelligence of the US Representative Alexandria Ocasio-Cortez is well-established and respected. But now it's getting some serious respect from the US Treasury.
Starting this year, the Treasury will be rolling out the official AOC coins, worth zero cents.
You will not be able to buy anything with them in an effort to emulate the socialist paradise that Ocasio-Cortez endorses.
The irony is the homonym "zero sense," which is funny since Ocasio-Cortez is so smart.
You can preorder your AOC coins on her favorite website and employer: Amazon.
2019 First-edition, one-of-a-kind Alexandria Ocasio Cortez Democrat penny coin! Just as fun as your Donald Trump Coins!
These coins are die-struck and engraved by expert craftsmen, and have blemishes and imperfections, JUST LIKE DEMOCRATS! SIZE: 30mm x 2mm, which is larger than a normal penny, but super fun! Each coin comes individually packaged in anti-extrusion protection box and plastic bag.
We GUARANTEE the high quality of this coin, even with its blemishes or smudges, which are on purpose, to show the value of the Democrats!
Display this with your Donald Trump Coins, Bobbleheads, T-shirts and other fun political items.
This is the perfect gift for everyone on both sides of the aisle.