VETERANS DAY: Biden honors AOC for her service during the War of January 6th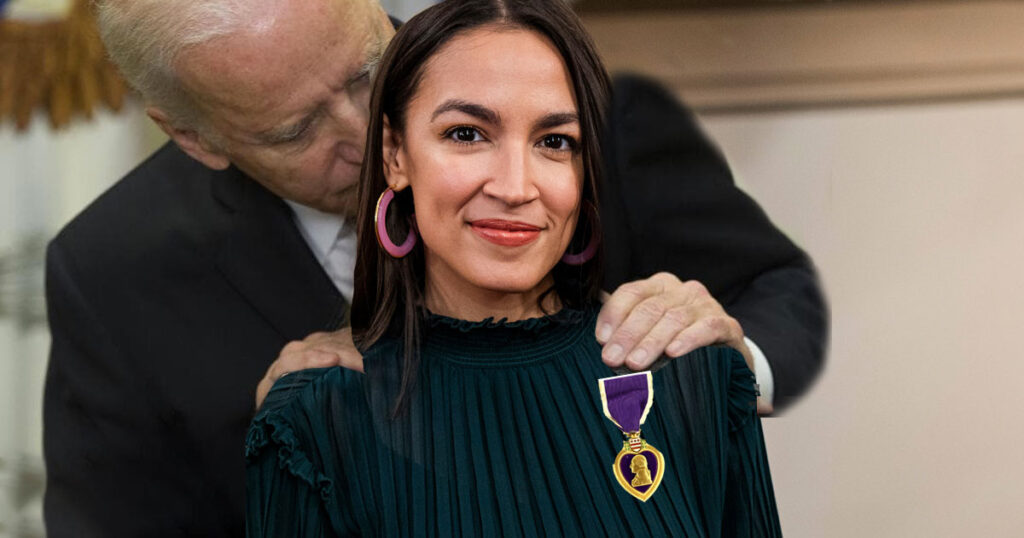 WASHINGTON, DC—President* Joe Biden on Veterans Day participated in a ceremony honoring US Representative Alexandria Ocasio-Cortez and all the undercover FBI agents for their service during the War of January 6th.
Speaking to a crowd of over 600 people at the US Capitol, Biden said that these veterans have "endured challenges most Americans will never know. This pretty little lady [referring to Ocasio-Cortez] actually died that day and we are so grateful for your service."
After his address, Biden sniffed Ocasio-Cortez and then gave her the Purple Heart.
Biden also thanked all the undercover FBI agents who led the riot in the Capitol.
"Without them, we wouldn't have had anything to honor that day. It is the FBI agents who were trying to set up unwitting Americans who deserve our deepest gratitude," Biden added.
Ocasio-Cortez's service lasted only a few hours, but was much more traumatic than what most veterans experience.