Washington Redskins officially change name to Washington Rednecks to not be racist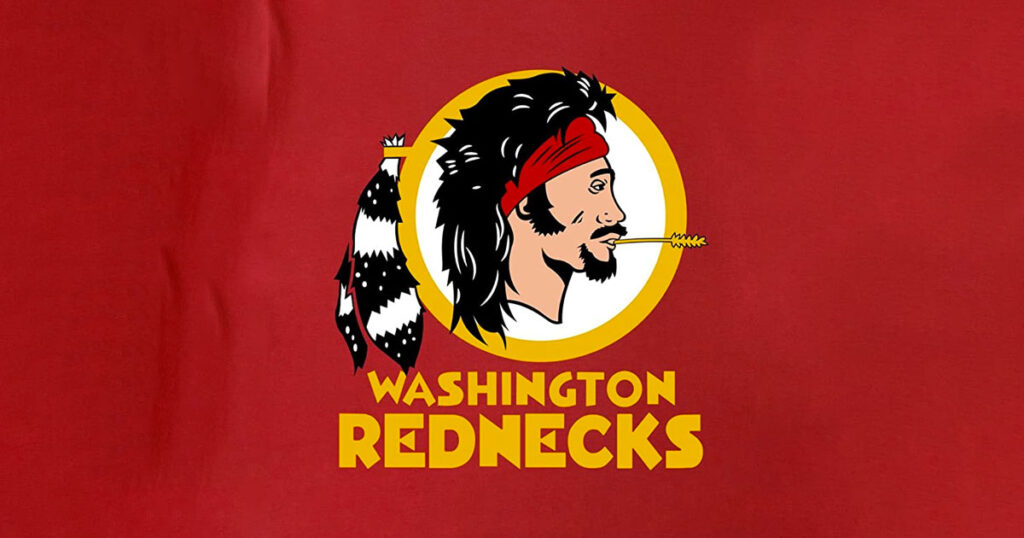 LANDOVER, MD—The Washington Redskins are changing their name following renewed pressure from activists and corporations, the team announced Friday. A team spokesman said they will be going with the Washington Rednecks so as not to be racist.
A day earlier, FedEx, which owns the naming rights to the team's stadium in Landover, Maryland, said it had asked the Redskins to change their name, which many view as a racist slur. Nike, which is perhaps the most woke company on the planet, was the first one to start selling Rednecks gear.
In a statement, the Rednecks said they have been engaging in initial talks with the league over the past few weeks over the name. The team said it considered going with a slightly less drastic change by naming the team after a Native American—the Washington Elizabeth Warrens—but people thought it was too political.
"This name allows the team to take into account not only the proud tradition and history of the franchise and its redneck fans but also input from the corporate sponsors whose boots we lick," team owner Dan Snyder said in a statement.
Many called for the elimination of the name altogether since Washington, the man after whom the team's city was named, was a slave owner and clearly a racist. Others thought that the ___________ __________s didn't have much of a fighting ring to it.

About Author