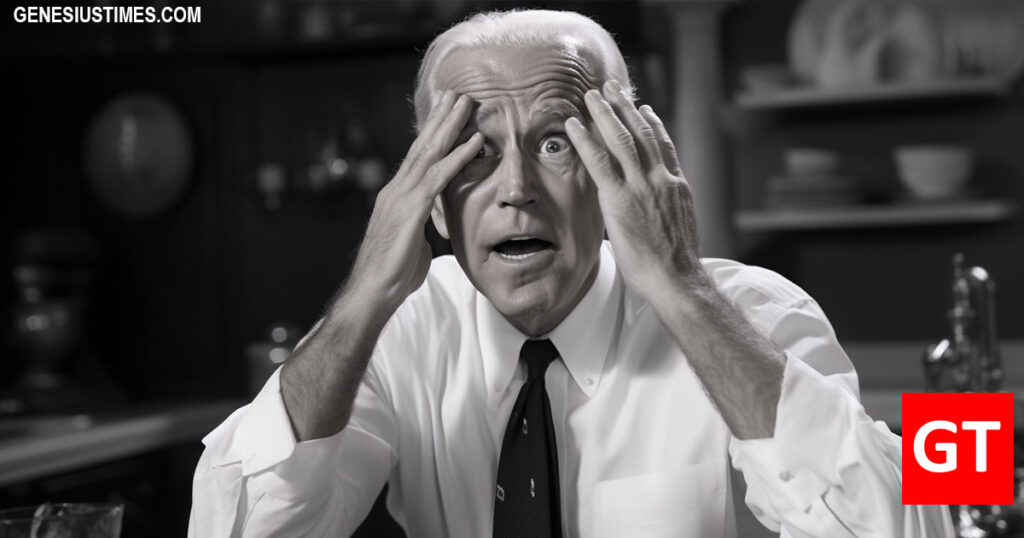 WASHINGTON, DC—With the prospect of Ukrainian money laundering funds drying up, President* Joe Biden has taken up a side gig as the "struggling guy" in infomercials, showcasing his incredible talent for portraying the average American facing everyday challenges.
Known for his compelling speeches and decades of political experience, Biden now brings his acting prowess to your late-night TV watching experience. Need someone to look exasperated while trying to untangle earphones? Joe's got you covered. Want to witness sheer frustration as he attempts to open a stubborn pickle jar? Look no further.
Sources close to the president say that he sees this new role as a way to connect with the common man. "Joe has always been passionate about demonstrating relatable struggles. This is just the next natural step," says an insider.
His most recent performance involved an infomercial for a revolutionary new mop. With dramatic music playing in the background, Biden wrestled with the mop, showcasing his sheer determination to get those hard-to-reach corners.
Critics argue that this move might be a distraction from more pressing matters, but supporters praise his commitment to relatability. "He's just like us, struggling with everyday things. It makes him more human," says a fan.
The infomercial industry is reportedly thrilled with their new star. "Biden brings authenticity to our products. When he looks frustrated trying to figure out a new gadget, people believe it. It's real," says a producer.
Whether it's fighting with a garden hose or expressing disbelief at the complexity of assembling furniture, Biden's performances are leaving audiences both entertained and questioning if he might need a few more home improvement tips.
Only time will tell if this side job becomes a permanent fixture in Biden's repertoire or if it's just a quirky detour in his political journey. Either way, America can now witness its president bravely facing the challenges of ordinary life, one infomercial at a time.

About Author