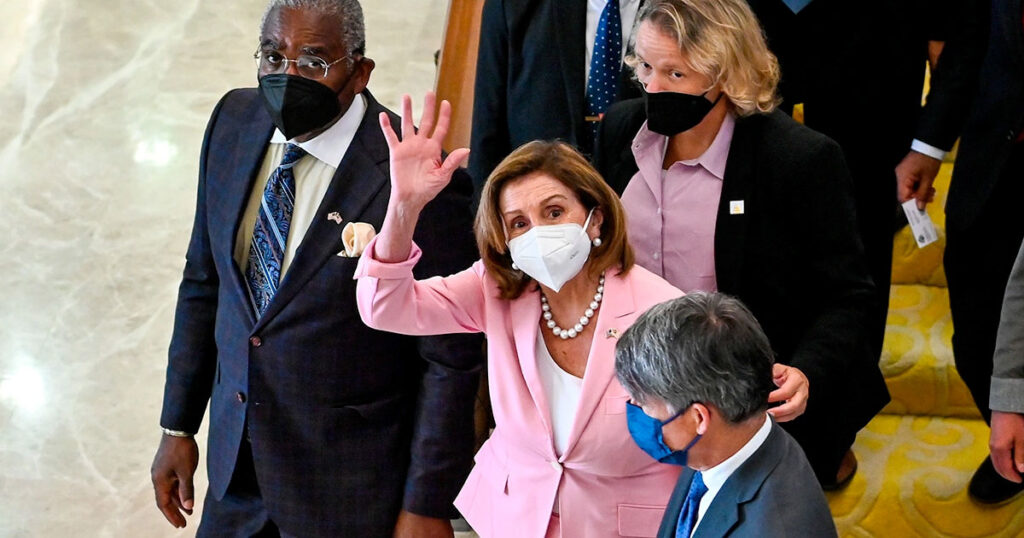 US—A Pew Pew Institute poll conducted today shows that 91% of Americans are disappointed that China didn't blow Nancy Pelosi's plane out of the sky like they had threatened.
China, which regards self-ruling Taiwan as its territory, has warned of repercussions, saying its military will "blow Pelosi's plane out of the sky" if she pushes ahead with the visit. China's threats of retaliation have driven concerns of a new crisis in the Taiwan Strait, which separates the two sides, that could roil global markets and supply chains.
"I'm pretty disappointed," Chuck Ray Todd of Omaha said. "Xi talks tough but when it comes time to really do humanity a favor, he chickens out."
Pelosi on Tuesday night greeted Taiwanese officials including Foreign Minister Joseph Wu on the tarmac, where she posed for photos. She plans to hold a joint press briefing with President Tsai Ing-wen at 10:53 a.m. on Wednesday, Taiwan's Foreign Ministry said in a statement. 
As Pelosi arrived, China condemned the visit and announced it would stage a series of military drills including "long-range trash talking" near Taiwan starting as soon as Tuesday evening, as well as more jibber jabber drills encircling the island from Aug. 4.
"That was it? Really?" Another disappointed viewer who watched the landing of Pelosi's plane said. "Well, I guess there's a chance they get her on the way out…,"

About Author