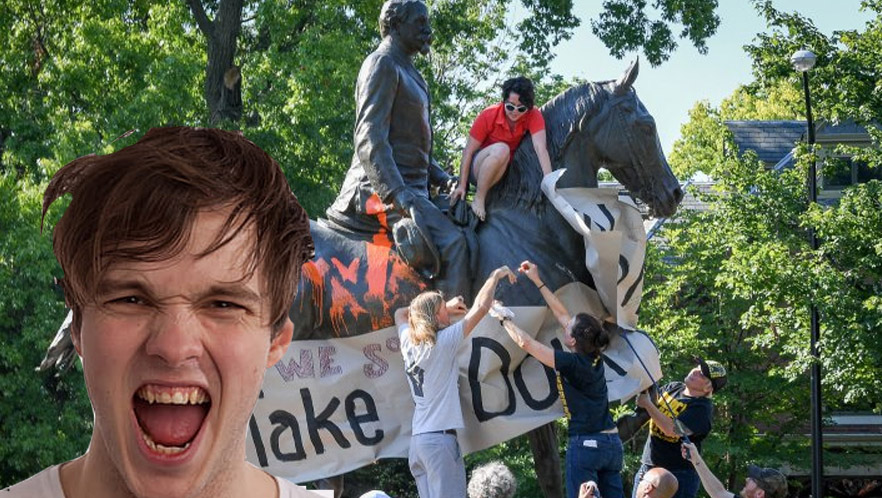 Activists across the country took a break from vandalizing and destroying Civil War statues to condemn President Trump's tweet about destroying Iranian cultural sites.
"This is an absolute war crime to threaten destroying Iranian cultural sites like historic places and statues," Viktor Chitferbranz said while spray painting the face of a Robert E. Lee statue. "Those sites are works of art that are meaningful to the people of Iran. Shame on Trump for threatening to destroy them!"
The group known as Inanimate Objects Are Violence have taken down dozens of statues commemorating the Civil War and its cultural icons such as statesman, inventor, and Louisiana's first civil rights leader PT Beauregard.
"Beauregard was the worst. Sure, he was a Creole and he fought for the rights of freed slaves after the Civil War, but he was a Confederate general, so therefore he was literally Hitler and statues in his honor must be destroyed!" Chitferbranz said.
The activists didn't see the contradiction of protesting the potential destruction of cultural sites while participating in the destruction of cultural sites.

About Author