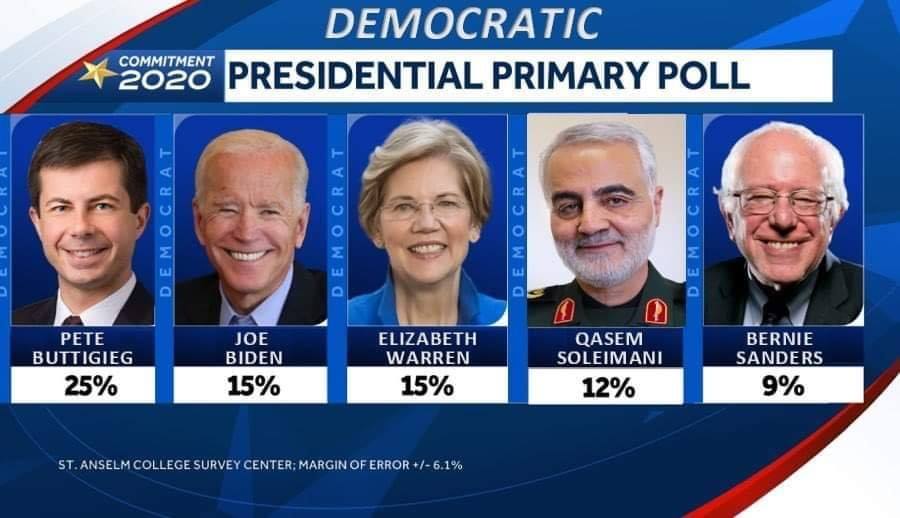 Relatively unheard of outside of intelligence circles, deceased Iranian General Qassem Soleimani has surged into 4th place in the national Democratic primary poll among likely Democratic voters.
Just days after President Trump ordered Soleimani's killing in Iraq for orchestrating an attack on the Iraqi US embassy and decades of bombings in the region, many Democrats think he has the stuff to beat Trump in the 2020 presidential election.
"He was a great man," Representative Ilhan Omar (D-MN) said of Soleimani. "That's why I am proud to endorse him as my favorite candidate in the 2020 primary."
Analysts are quick to question what people are doing selecting a dead Iranian who cannot legally run for office in the Unites States but a spokesman at the Democratic National Committee said, "Dead people have been voting for our candidates for a long time. It's about time that we allow a dead person to run for office!"
It's likely that if he were to win that Soleimani would select Omar for his running mate.