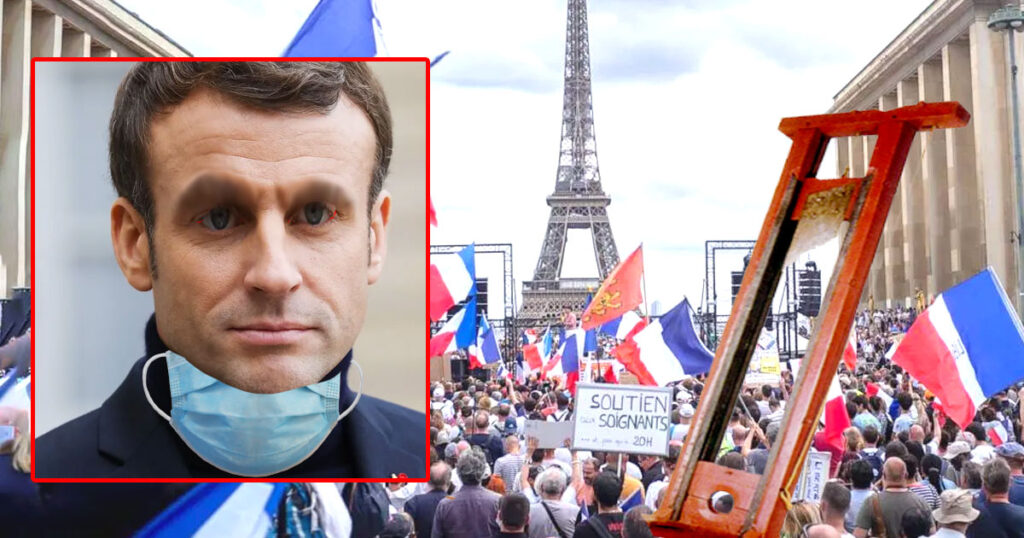 PARIS—Anti-tyranny protesters rallied in cities across France on Saturday, denouncing President Emmanuel Macron and threatening to "get Enlightenmented on his ass," referring to the practice of cutting off the heads of tyrants during the French Revolution.
As a result, Macron has said he will start wearing only guillotine-proof turtlenecks made of face masks.
"You think you can just scare me with your 'ra-ra' talk and you guillotines," Macron said. "Well I have ze guillotine-proof turtleneck made of ze surgical masks and nothing can penetrate theez mask!"
The protests erupted after Macron said it was his intent to "piss off" people refusing to inject themselves with experimental gene therapies that don't work by tightening curbs on their civil liberties.
In Paris, protesters retorted by adopting his slangy wording, chanting "We'll piss you off".
France recorded more than 300,000 new coronavirus infections for the second time in a week on Friday despite the majority of Frenchies being vaccinated.