AOC's husband miffed that she just wants to date Alex Stein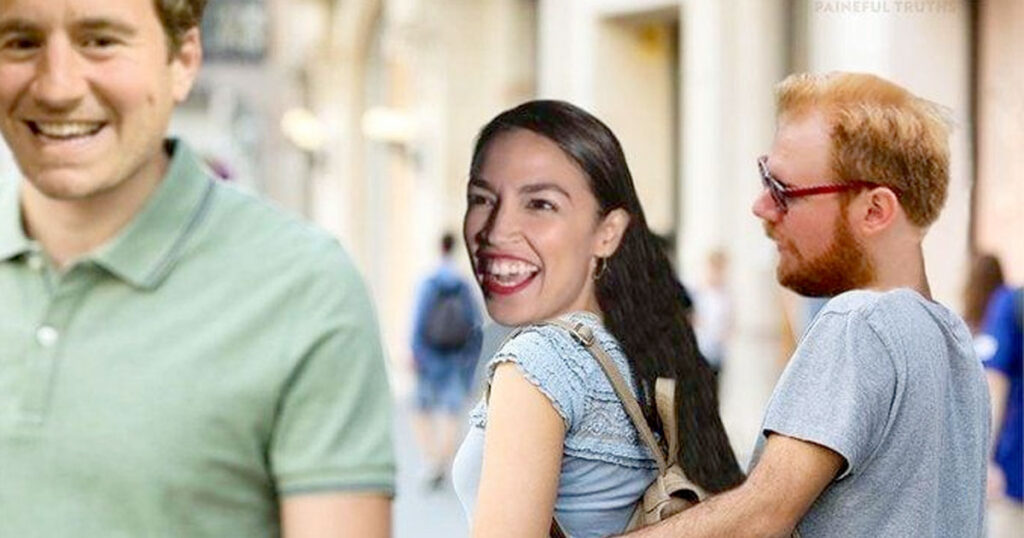 WASHINGTON, DC—Following a harrowing experience on the Capitol steps in which she was nearly murdered, US Representative Alexandria Ocasio-Cortez has admitted that she just wants to date the perpetrator, Alex Stein.
AOC's husband, Riley Roberts, who recently announced he is pregnant with AOC's baby, has said that he's sad that she wants to date Alex Stein, "but I support her 100%. As long as it's just dating."
"Here's AOC, my favourite big booty Latina," said conservative comedian Alex Stein on the Capitol steps. "I love you AOC, you're my favorite. She wants to kill babies but she's still beautiful, you look very beautiful in that dress, you look very sexy."
After initially being offended, Ocasio-Cortez said that she actually likes a man who will say what's on his mind.
Ocasio-Cortez recently launched a dating app for all the conservatives that just wanted to date her. But now the tables have turned.

About Author