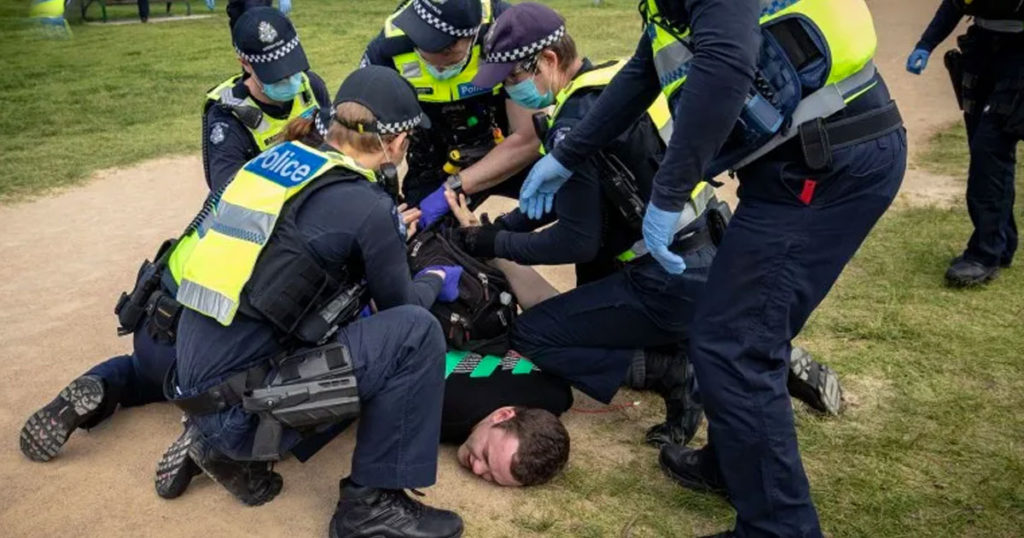 SYDNEY, Australia—Australia began as a prison colony for the United Kingdom and they have officially returned to being just a prison colony, but for China this time.
"We really wanted to celebrate our roots as a country," Australian Prime Minister Scott Morrison said. "So, we thought, what better way than to go back to being a complete prison colony—everyone's either a prison guard or a prisoner. It's very exciting!"
And you can't have a large prison colony like Australia without prisoners so police have been hard at work creating prisoners to fill the prisons.
"Since our priority is creating and running prisons, we must do our best to create criminals to fill them and that's what we're doing with the absurd and arbitrary COVID restrictions," Morrison said.
Morrison said that they used Australian history as an example for their modern system, but also looked to Chinese concentration camps like the ones for Uygurs Xinjiang Provence.
"The Chinese use their camps for Uygur ethnic minorities, but we're using ours for all races and creeds," Morrison bragged.