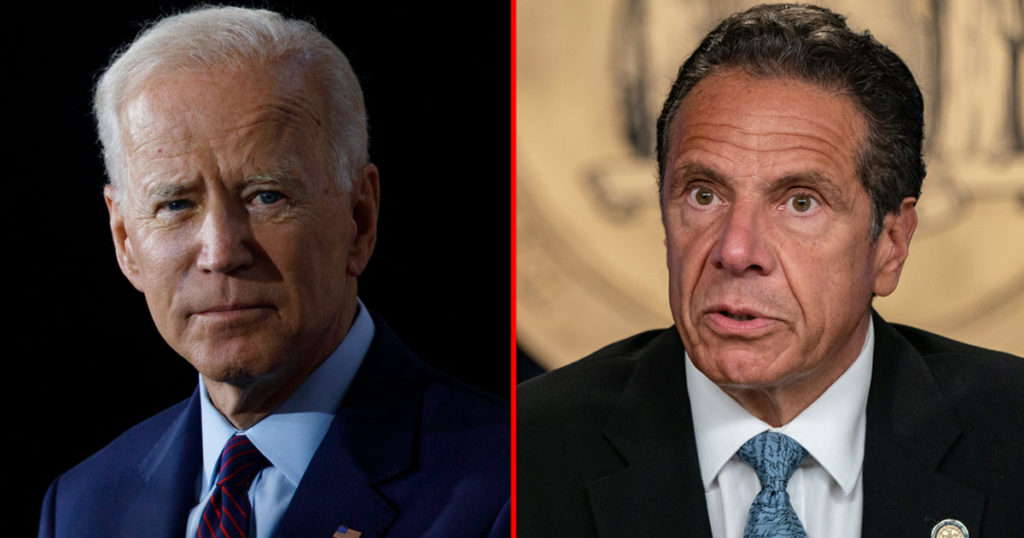 WASHINGTON, DC—Just minutes after former New York Governor Andrew Cuomo resigned over accusations of sexual harassment, US President* Joe Biden appointed him as his new Gender Equality Czar citing Cuomo's "extensive experience with lots of women."
Cuomo was elated to accept the appointment and said that he would continue to do what he's always done to make "attractive women with nice boobies feel welcome in the workplace," Cuomo said.
The new cabinet-level position will take effect in 14 days.
"There are far too few women in the workplace who want to see this eggplant parmesan, if you know what I mean. I'm going to increase those numbers, whether they like it or not!" Cuomo said.
Biden said that he had demanded Cuomo's resignation so that he could appoint him to the administration position without conflict, not because he thought that he was a predatory scumbag.
"Look, I don't blame the guy. He's a cuomosexual and you can't blame him for that. I've seen some of the women he fondled and I would've done the same thing," Biden admitted. "It's time we forgive and forget. Let this new chapter start for him," Biden said.
The Emmys have retracted their retraction of the Emmy they gave Cuomo for his role in the mass murder of thousands of elderly during the pandemic.