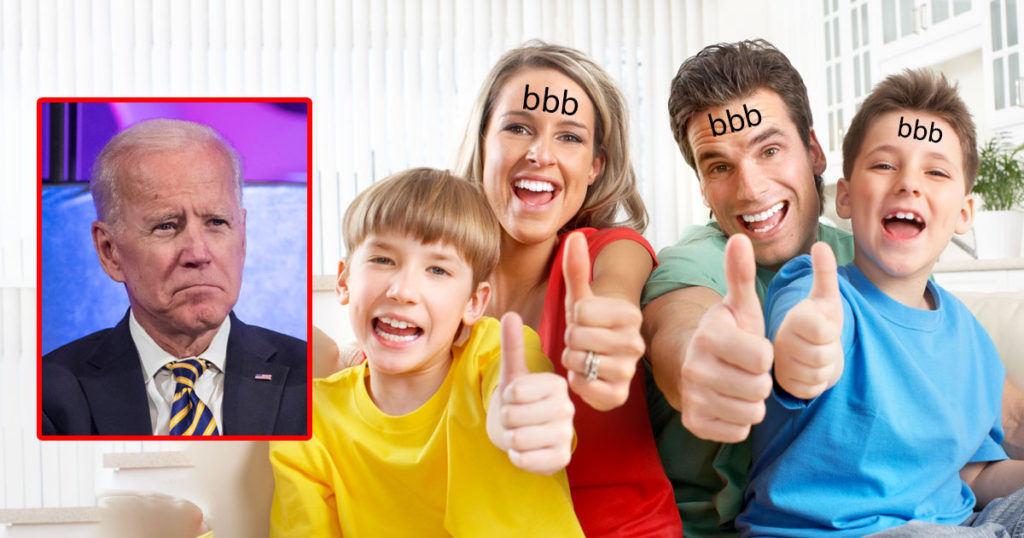 WASHINGTON, DC—President* Joe Biden announced today that he will be mandating a national vaccine passport in order for people to buy or sell or even hold a job. He suggested that a good form of this passport would be a forehead tattoo with the acronym for his campaign slogan "Build Back Better": "bbb".
"A forehead tattoo is a great idea," Biden said at a press conference announcing the plan. "That way, there's no question. You can't counterfeit a forehead tattoo. Well at least we would make it impossible to counterfeit. We would implant a microchip or something."
Health experts throughout the US government have made it clear that mandating an experimental vaccine for a disease with a 99.8% survival rate is absolutely necessary to return to normal.
"You're just being selfish," Dr. Anthony Fauci said in response to objections. "Listen to science and get the forehead tattoo!"
White House Press Secretary Jen Psaki said that it was completely coincidental that the "build back better" forehead tattoo resembles the 666 mark of the beast foretold in Revelation.

About Author